WWE Super Show-Down: 7 Nostalgic Nods In The Undertaker/Triple H Match
6. The Undertaker's Disbelief At Triple H Kicking Out Of The Tombstone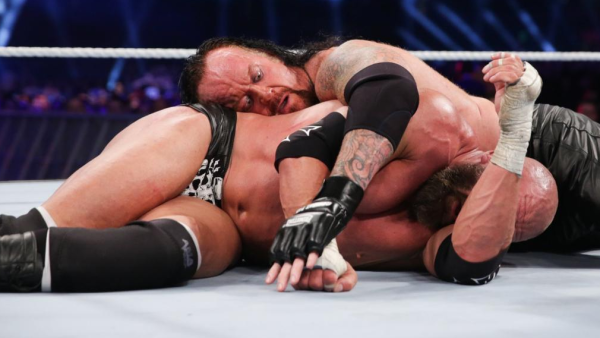 Stop me if you've seen that face before.
After The Undertaker hit Triple H with the Tombstone Piledriver, 'The Game' somehow managed to kick out. A stunned 'Phenom' looked at him in disbelief and it stirred memories of a match that took place nine years earlier.
From 'Taker's horrified facial expression to the way he collapsed onto Triple H's prone body, the moment is an exact copy of when Shawn Michaels kicked out of the Tombstone at WrestleMania 25 in what many believe is still the greatest wrestling match of all time. That almost-fearful look that enveloped 'The Deadman's face went down in infamy because the most emotionless creature in WWE history showed some genuine frustration at being unable to put Michaels away. It's also received the meme treatment, but the less said about that the better.
A lot has happened to The Undertaker in those nine years. He has shaved his head, gained some weight, lost some weight and grew his hair back while suffering some major losses (and a concussion) in between. Yet somehow, the shot of his stunned face looked as if it had been ripped from the match with Michaels, as the expression is ageless - and that makes it perhaps the most perfect Easter egg of them all.