WWE Superstar Name Change Raises Fresh Questions On Current Status
Has this former WWE Champion just given fans a big clue about their next move?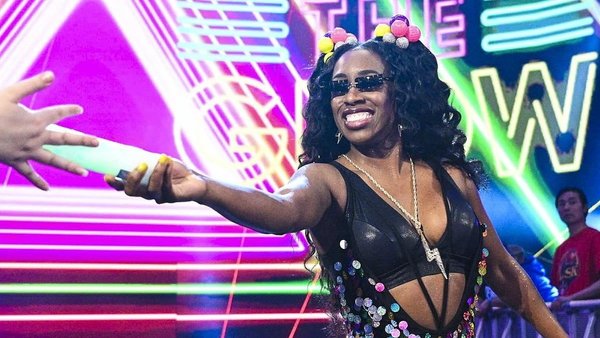 In news that could mean nothing until it means everything, Naomi has updated her Instagram bio to include "JUST TRINITY" as the top-line descriptor.
The former SmackDown Women's Champion and Women's Tag Team Champion added the note to account that has been used entirely under her real life name of Trinity Fatu since she walked out of WWE alongside then-Championship partner Sasha Banks in protest over their booking ahead of the May 17th 2022 edition of Monday Night Raw.
Conflicting reports of their statuses following the event continued throughout the rest of the year, but Banks' short-term future was cleared up when she debuted for New Japan Pro Wrestling at Wrestle Kingdom 17 on January 4th 2023. Things have been quieter at Naomi's end, though rumours consistently swirl around major shows such as last weekend's Royal Rumble about an imminent return.
Het current contractual status remains uncertain. It was initially reported that Naomi's WWE deal was expiring around the time of her and Banks' departure, though there was also some mutual interest in a renewal. Ultimately, this was obviously derailed by the acrimony in May. "Positive contact" was the last word on the relationship between the two sides, though this latest minor detail could inform more major incoming ramifications.