WWE Superstars To Have Christmas Off!
The Raw and SmackDown rosters won't have to work over Christmas this year.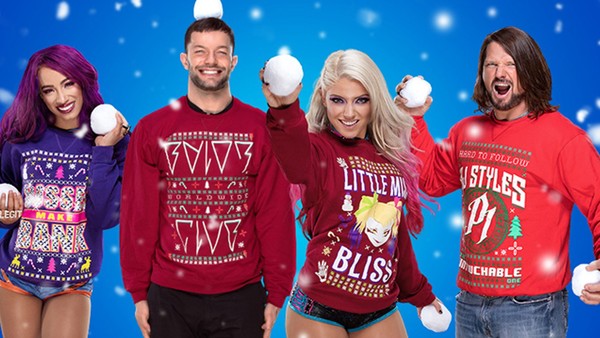 Christmas came early for WWE Superstars yesterday, with news that the Raw, SmackDown and NXT rosters won't have to work over 2019's festive season sure to boost morale ahead of the holidays.
WrestleVotes came through with the story last night, noting that when they asked about WWE's holiday taping schedule, they were told that the episode of Raw currently scheduled for 23 December will be taped on 17 December in Sioux City, IA. In addition, all wrestlers are currently scheduled for time off between the 22 and 26 December - and there won't be a live NXT on USA Network show on Christmas Day either.
The 17 December taping is currently listed on WWE's official website.
Last year saw WWE grant their wrestlers time off on Christmas Eve, Christmas Day, New Year's Eve, and New Year's Day. There's currently no word on what they plan on doing for New Year 2019 at the moment though it's probably safe to assume they'll use a similar schedule to the one outlined by WrestleVotes.
A big step forward for a promotion that broadcast live Christmas/New Year's episodes of Raw back in 2017. Good on them.