WWE Suspends Enzo Amore After Rape Accusation
Cruiserweight champion under Police investigation over alledged October 2017 incident.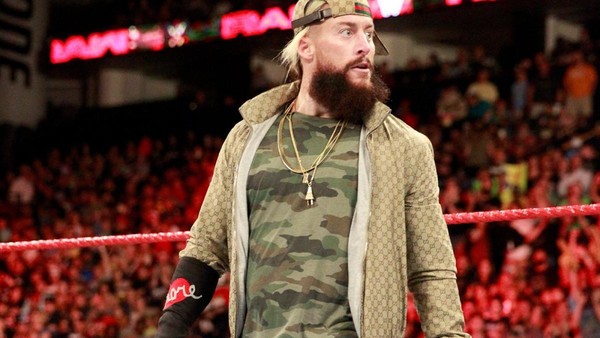 WWE have suspended current Cruiserweight champion Enzo Amore over an accusation of rape.

F4Wonline.com reports that an official accusation was filed with the Phoenix Police Department over an alleged incident that was said to have happened on Thursday October 19th, 2017 and is still under police investigsation.

The accusation filed against the WWE superstar comes from @MissGucciWitch on Twitter, who also named designer Tyler Grosso and a woman named Layla Shapiro (twitter user @toopoor_) as being involved in the alledged crime.
WWE released the following official statement via their website on Monday afternoon;

"WWE has zero tolerance for matters involving sexual harassment or sexual assault. Until this matter is resolved, Eric Arndt (aka Enzo Amore) has been suspended.
Lordsofpain.net have a through account of the social media exchanges and allegations that have been made against Enzo Amore.

Enzo had been scheduled to defend his title at next Sunday's WWE Royal Rumble pay-per-view against Cedric Alexander but that match will no longer be taking place.
The situation regarding the immediate future of the WWE Cruiserweight title is now up in the air.