WWE Talent Told House Shows Are Finished For Good
Even when the world gets back to normal, don't expect to see a return of non-televised live events.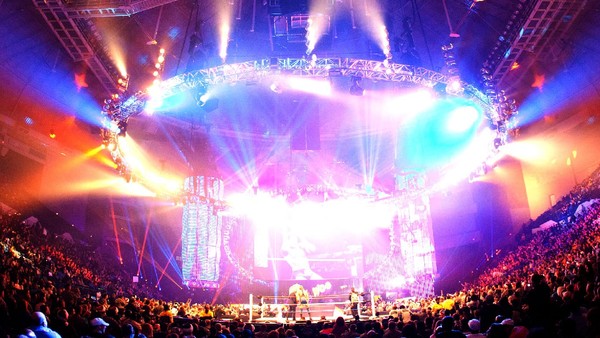 While WWE is clearly eager to get significant numbers of fans back in buildings as soon as possible, it looks like even Vince McMahon's sports entertainment juggernaut is willing to admit defeat when it comes to getting completely back to normal.
As per Dave Meltzer, certain WWE talent have already been told that the previous way of touring is dead for good.
Previously, WWE would run several live events each week in addition to the company's Raw and SmackDown tapings. Since the world went to the dogs in 2020, it has obviously been impossible to run any house shows – and Uncle Dave suggests that this may soon become, dare we say it, the 'new normal'.
From Meltzer, recent contract talks between WWE and talent has seen wrestlers informed that the established way of touring is permanently dead, regardless of how many restrictions are lifted if and when the world gets back to how it was before this year happened.
All of this is backed up, of course, by WWE having just this week released a whole host of employees who largely specified in live events – including long-time ring announcer Tony Chimel.
To look at this from a blunt business point of view, WWE has managed to turn record profits this year even when house shows have been off the table. And given how house shows were providing less and less income for the company in recent years, it appears that WWE is moving forward with non-televised live events no longer even a mild priority.
Create Content and Get Paid
---