WWE Teases Brock Lesnar Replacing 'Injured' Seth Rollins At Battleground?
Rollins out, Lesnar in for Battleground?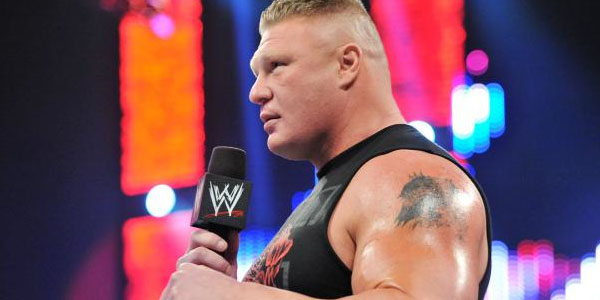 Monday Night Raw teased the idea that Brock Lesnar could be a factor at this Sunday's Battleground. The show also told the story that Seth Rollins injured his knee in the Raw main event. According to Bryan Alvarez on Wrestling Observer Radio, that was just storyline, Rollins wasn't injured. In putting the Lesnar tease and the kayfabe Rollins injury together, could this be an angle to give Brock Lesnar a shock return at Battleground? Earlier on Raw the commentators referenced that Paul Heyman had been missing from the show all night, he hadn't been around to mentor Cesaro in his match. Later that night, Triple H finally found Heyman. The manager then told Hunter that he had been biding his time, saying that he had a "Plan C" if the Authority required it. This was an interesting exchange and an obvious foreshadowing of Brock Lesnar. Seth Rollins was meant to be Hunter's Plan B, but later in the show he got the storyline injury. Perhaps WWE have decided to feature Brock as a shock replacement, giving 'The Beast' Rollins' Money In The Bank briefcase. Lesnar could then win the title at Battleground and go into SummerSlam as champion. That makes more sense for Cena vs Lesnar; if Brock was to go into the August match as the number one contender, chances are the crowd would turn him babyface. Instead WWE could tell the story that Lesnar won sneakily with a blind side return at Battleground, which in turn would allow Cena to be the challenger which is the more traditional babyface role. The only issue with this scenario is that it doesn't make sense to have Lesnar on pay per view without prior promotion. He's a draw, he sells the event. However, given the way things played out on Raw, there's certainly a possibility of Rollins being removed from Battleground and Lesnar taking his place with a briefcase cash in.
Create Content and Get Paid
---