WWE Tells Talents Not To Have Contact with Hulk Hogan
How to bury a Superstar after they've already been buried...
The Wrestling Observer Newsletter is reporting that WWE officials have reached out to all talents, including those no longer wrestling but still affiliated with the company, and told them not to have any contact with Hulk Hogan after the racist comments scandal. This new development arrives after Hogan recently went on a media tour in hope of clearing his name and getting back in Vince McMahon's good books. The Hulkster still has a one-night appearance in the UK with former WWE talents Lanny Poffo, Jimmy Hart, Outback Jack, Bushwacker Luke and Fred Ottman (Tugboat) coming up, a number of which, still have connections to the company through the Hall of Fame amongst others.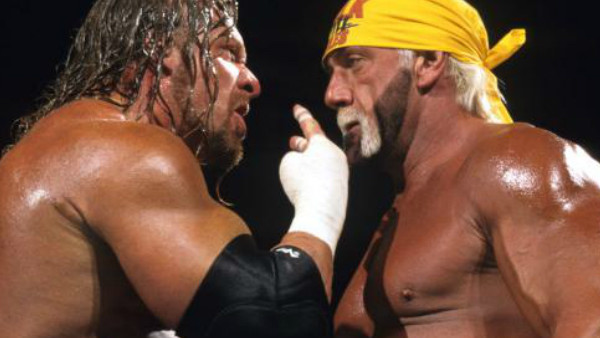 Hogan was fired by WWE and wiped from its history last month after using racist language during his controversial sex tape that was leaked by the National Enquirer and Radar Online. In which, Hulk was heard expressing disgust at the notion of his daughter with any black man, accompanied by the word "n****r" being used numerous times. On top of that, Radar Online also reported that Hogan used homophobic slurs during the leaked sex tape, while further accusations of racist language by Hulk during a call to his then imprisoned son, Nick, were also made . Hogan claimed that a phone call with Triple H sealed his fate. The six-time WWE Champion said that he called Hunter to warn him that TMZ were going to run a story on him and The Authority man told him that he would speak to Vince. Half-an-hour later and HHH called back saying €˜I€™ve got some news and it isn€™t good. Vince said that you need to resign.€™ It certainly looks like there is no way back for the now former biggest name in the history of the business.
Create Content and Get Paid
---