WWE To Release New Attitude Era DVD This October
Another year, another Attitude-themed box set...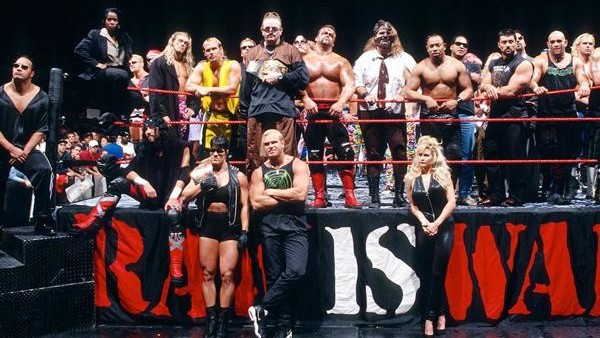 As the most successful period in WWE history, the Attitude Era is the standard against which many fans judge the current product's successes and failures. Its edgier themes, lack of PG rating, and the volume of stars it created still invoke a strong sense of nostalgia, and WWE have understandably capitalised on this over the years.
Attitude has been the subject of many a DVD or Network special, and another is reportedly on the way. Set for release in October 2017, "1997: Dawn Of The Attitude" will celebrate the 20th anniversary of the year that officially kicked off the era, according to PWInsider.
As per the report, the DVD set will look at Steve Austin's rebirth as 'Stone Cold,' the Montreal Screwjob, D-Generation X's formation, Kane, The Hart Foundation, and more. It will likely take the form of a "Best Of" compilation, providing a comprehensive look back at the characters and storylines that brought Attitude to life.
As well as the Attitude-themed set, WWE plan on releasing "NXT: From Secret To Success" in December, focusing on their developmental brand's rise to prominence. Both titles should be released as three-disc DVD sets, along with Blu-ray editions.
Create Content and Get Paid
---