WWE Tough Enough Returning Soon?
The old reality-based wrestling show could be on WWE's radar for 2022.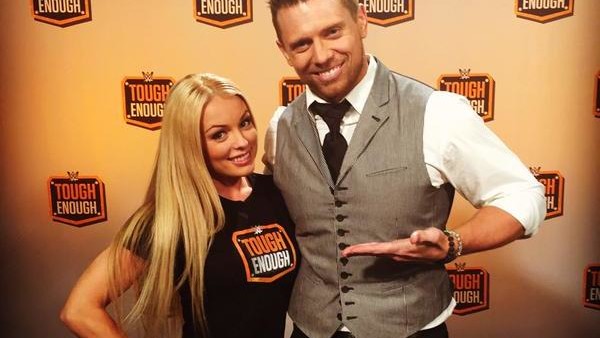 WWE formally submitted a bid to trademark the "Tough Enough" name on 30 November.
Fightful has reported that the promotion logged the trademark registration quietly, but it could suggest that the old reality-based wrestling show is on the comeback trail - WWE last produced Tough Enough's sixth season back in 2015.
This would be the seventh season then, and would also mean a seven-year gap (assuming the return will be shelved until 2022) between series.
Notably, Mandy Rose, Sonya Deville and Velveteen Dream all broke out to become standalone stars after the show's last run. Dream has since been released amidst controversy, but Rose and Deville are on NXT and SmackDown respectively.
The two winners, Sara Lee and Josh Bredl, were released in 2016 and 2017.
There's no word on whether or not USA Network plans to take up the show for another go-around. It'll be fun to see what WWE has in mind for the revived show too - Tough Enough 2K22 could follow a similar pattern to the earlier shows, or it could get jazzed up a little with a new format.
Stay tuned for more info on this story when it breaks.
Create Content and Get Paid
---