WWE Uncovers A Further $5 Million In Unrecorded Vince McMahon Payments
WWE has had to delay its quarterly financial reports as a result of the Vince McMahon findings.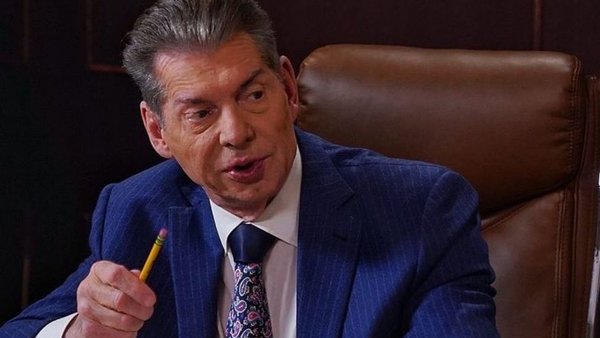 WWE has announced that it has uncovered a further $5 million in unrecorded payments made by disgraced former CEO and Chairman Vince McMahon between 2007 and 2009, forcing it to delay the reporting of its Q2 2022 financial results.
This new information comes via an SEC notification filed by the promotion on Tuesday. The aforementioned $5 million isn't related to the allegations that have led to the ongoing Special Committee investigation into McMahon's actions, however.
WWE had previously claimed to have found around $14.6 million made by McMahon in unrecorded payments between 2006 and 2022, necessitating the adjustment of prior financial reports.
The 9 August SEC filing reads:-
On June 17, 2022, World Wrestling Entertainment, Inc. (the "Company") and its Board of Directors announced that a special committee of independent members of the Board of Directors (the "Special Committee") was conducting an investigation into alleged misconduct by the Company's former Chairman and Chief Executive Officer, Vincent K. McMahon, who resigned from all positions held with the Company on July 22, 2022 but remains a stockholder with a controlling interest, and another executive, who is also no longer with the Company. On July 25, 2022, the Company announced that it has made a preliminary determination that certain payments that Vince McMahon agreed to make during the period from 2006 through 2022 (including amounts paid and payable in the future totaling $14.6 million) were not appropriately recorded as expenses in the Company's consolidated financial statements. Since that time, the Company has determined that two additional payments totaling $5.0 million, unrelated to the allegations that led to the Special Committee investigation, that Mr. McMahon made in 2007 and 2009 should have been recorded in the Company's consolidated financial statements. Together, these unrecorded expenses total $19.6 million (the "Unrecorded Expenses"). The Company has evaluated the Unrecorded Expenses and has determined that such amounts should have been recorded as expenses in each of the periods in which they became probable and estimable. All payments underlying the Unrecorded Expenses were or will be paid by Mr. McMahon personally. The Special Committee investigation remains ongoing.
McMahon resigned from his long-held position as WWE Chairman and CEO on 22 July. This followed allegations of over $12 million paid in "hush money" to suppress allegations of sexual misconduct made by former WWE employees, a matter that resulted not only in WWE's Board of Directors starting an investigation, but the SEC and federal investigators too. It is believed that the latter parties getting involved hastened Vince's departure.
Create Content and Get Paid
---