WWE Undertaker Quiz: How Well Do You Remember The American Badass Years?
Do you know enough to rule the original Big Dog's yard?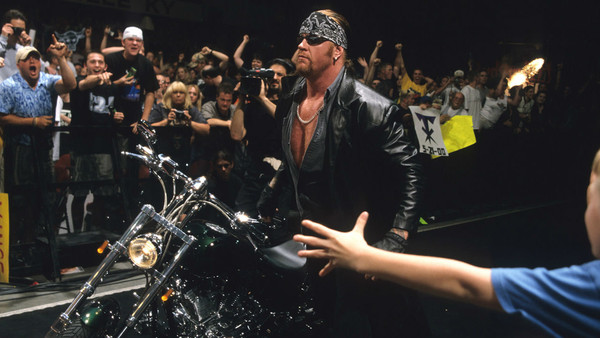 The Undertaker may be renowned for striking fear into the hearts of his opponents with his Gothic attire and spine-chilling mind games, but that didn't stop him from changing things up at the turn of the century - and what a drastic change it was. Tearing into the arena on a motorcycle, 'Taker had left his dark days in the past and had evolved into an outspoken no-nonsense ass-kicker that commanded nothing but respect.
While not exactly regarded as the legendary superstar's greatest phase, the American Badass persona was responsible for some of the most memorable moments of his career. It was certainly a product of its time, but it was successful enough to stick around for nearly four years before he returned to his darker roots.
It's been 15 years since The Phenom last rode his motorcycle to the ring, and it's highly unlikely that, at this stage in his career, the bandana-wearing biker will ever return. So, it looks like we'll have to appreciate the American Badass for the piece of history that it is, but how well do you remember it? Let's test your knowledge and find out...
1. During Which 2000 PPV Did The Undertaker Debut The American Badass Gimmick?