WWE Used Footage Of The Wrong Wrestler For THIS Hall Of Fame Induction
WWE dropped a HUGE botch with this Legacy induction to the Hall Of Fame.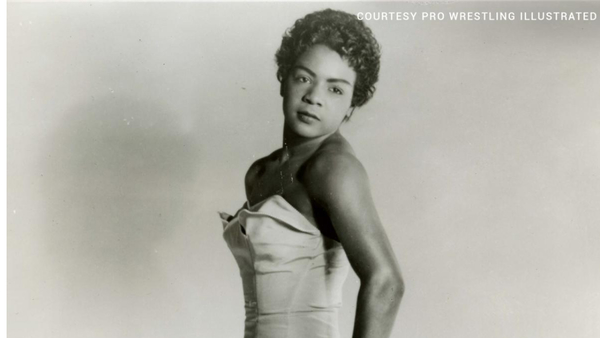 Pioneering women's wrestler Ethel Johnson was one of 10 names inducted into the WWE Hall of Fame via the Legacy Wing at the combined 2020/2021 ceremony this Tuesday, but the promotion used footage of the wrong wrestler.
As pointed out by Dave Meltzer on today's episode of Wrestling Observer Radio, the footage used during Johnson's induction wasn't of Ethel, but Sandy Parker, a younger wrestler.
The still images used of Johnson during the Legacy inductions were correct. Footage of her performing a standing dropkick and celebrating in the ring, however, was not.
The clip remains part of the Hall of Fame 2021 upload on WWE Network. No effort has been made to correct the error, and there's no word on whether or not this was an honest mistake, or whoever dropped the ball assuming nobody would notice.
Believed to be the first African-American women's wrestler, Johnson broke through in the 1950s and worked all the way through to 1976, when she fought her sister, Martha Scott, in her final bout. Parker, meanwhile, debuted in 1969. A trainee of The Fabulous Moolah, she retired at 34 years old in 1986.