WWE Wants Former UFC Champion For NXT 2.0 Appearances
WWE has pitched this former UFC Champion to come in and work with top NXT 2.0 stars.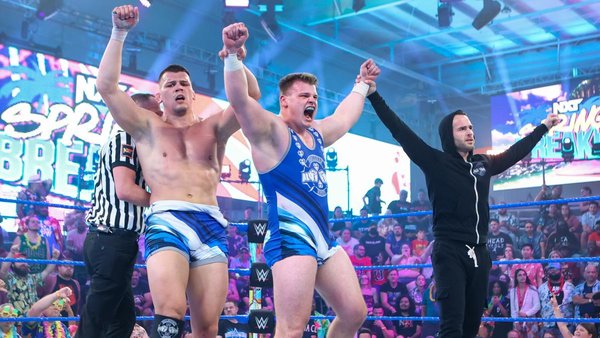 WWE has pitched former UFC Champion Daniel Cormier to come into the promotion and work with The Creed Brothers.
Cormier revealed as much during a recent Twitter Space for Monster Energy. The 43-year-old said that he has a lot of friends in WWE, one of whom is Jacob Kasper, who wrestles as Julius Creed on NXT 2.0. But while the 43-year-old would like to work with The Creed Brothers at some stage, he hasn't been able to make time for it yet.
Said Cormier (h/t Wrestling Inc.):-
"I actually talked to them quite a bit. I'm friends with a lot of people that are in that company. I speak to Triple H, and I've got some friends now that are competing [in WWE]. So my brother, not my actual brother, one of my friends, Jacob Kasper, is now a Creed Brother in the WWE. The Creed Brothers are the 'NXT' Champions, the smaller league champions, and so I've been asked a couple of times to do stuff with them for the promotion, but I haven't been able to make it work. It's something that I really do want to do."
A legendary mixed martial artist and known pro wrestling fan, Cormier retired from active competition in 2020. He did so as a former UFC Light Heavyweight and Heavyweight Champion, with his last fight being an unsuccessful attempt at regaining the latter belt from Stipe Miocic that August. This was only the third defeat of Daniel's 26-fight career.
The Creed Brothers, meanwhile, have been NXT Tag Team Champions since defeating Pretty Deadly for the straps at In Your House 2022 (4 June). Both Kasper brothers entered WWE with significant collegiate wrestling pedigree in 2020 and 2021.