WWE Wants Longer No Compete Clause For Alberto Del Rio
Axed former champion is hoping to make his AAA debut this weekend.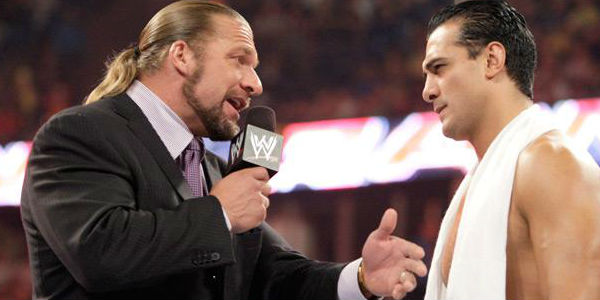 The dramatic severance of Alberto Del Rio as a WWE superstar continues to take more twists and turns. It now seems as if WWE wants to prevent Del Rio for working for a competing promotion longer than they'd planned.
Wrestling Observer
reports that sources have stated that Del Rio's current no-compete clause with WWE doesn't apply to Mexico. Due to this, Del Rio can appear at AAA's upcoming "TripleMania" pay-per-view event. AAA has been using the "Alberto Del Rio" name in promoting the appearance despite it being owned by WWE. With AAA planning an expansion to the U.S. on the El Rey network, WWE doesn't want him appearing on it. WWE is also fearful that Del Rio may try to make a jump to TNA. Due to the nature of the firing and the circumstances that surrounded it Del Rio is put in a situation to be a huge babyface in Mexico. The entire situation has caused both Del Rio and WWE to become bitter and angry. WWE wants to lock Del Rio up to a much longer-term non-compete deal as opposed to the traditional 90 days that most fired wrestlers get. WWE employed the same plan last year when they severed ties with Jim Ross, who couldn't work for any other wrestling or boxing promotions until recently.
Create Content and Get Paid
---