WWE's Backstage Reaction To WrestleMania 39 Ticket Sales Revealed
Latest on WWE WrestleMania 39 ticket sales - and WWE's internal reaction to them.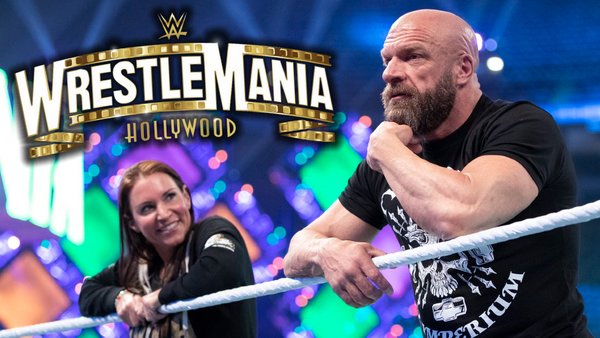 WWE's internal reaction to WrestleMania 39's early ticket sales has been overwhelmingly positive.
PWInsider's Mike Johnson reports that the promotion is "ecstatic" with how tickets for the 1 and 2 April 2023 event have sold so far, particularly for the second night.
WrestleMania 39 seats went on sale on 12 August. @WrestleTix noted on Monday that of the 50,532 tickets made available for each night, WWE had already sold 48,782 for the Saturday and 49,443 for the Sunday, leaving less than 2,000 available for both shows. In less than four days, the biggest wrestling show of 2023 is on the verge of a complete sell-out.
WrestleMania 38's first and second nights drew 65,719 and 65,653 respectively in 2022, albeit with a greater volume of tickets made available for purchase. This year's 'Show of Shows' takes place in the new SoFi Stadium in Inglewood, California, which as a stated capacity of 70,240 expandable to up to 100,240 for major events, though much of this would be consumed by the elaborate staging necessitated by an event like WrestleMania.
39 will be WWE's fourth consecutive two-night 'Mania, continuing the habit started with 2020's arena-bound WM36 double-header.
Create Content and Get Paid
---