WWE's Big E Wants To Do More Acting
The New Day man "loves" doing voiceover work.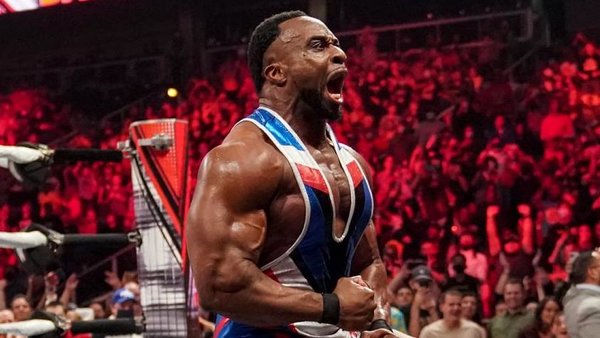 Currently out of action while he recovers from a broken neck, Big E is seemingly looking to expand his resumé outside of the squared circle.
The former WWE Champion recently appeared on Out of Character with Ryan Satin and delved into some of his out-of-WWE hobbies, which include acting. As E would detail, this is something he would love to do more of - with him particularly enjoying voiceover work.
"I love doing voiceover. I've really enjoyed doing VO and have some cool things coming that I can't really divulge on yet, but hopefully in the next few months. I love doing voice work, I still want to do more of that. I realized, I started wrestling because I love the athletic side of it, and I felt like I had more to offer athletically. As I got older and started progressing and as New Day started to take off, I realized that I love performing, I love entertaining, I love making people laugh, I love breathing life into characters. That's what I'd love to do more of. Also, the one cool thing with breaking my neck, which is an odd thing to say, I've been able to be more involved in our short film 'Our Heroes Rock', getting to work with my partners on that. Getting to produce as well has been fun. Not until a couple of years ago, I never fathomed that I'd be interested in producing. That's something I really enjoy, I have the best partners. The only reason this project is going to be any good is because I have incredible partners in Jonathan Davenport and Andreas Hale. I'm really excited to be making something that feels meaningful, that I think is going to be really good. That's the stuff I love."
As alluded to, Big E has been on the sidelines since the 11 March episode of SmackDown, where he suffered a broken neck after a belly-to-belly suplex from Ridge Holland went array.
Thankfully, the New Day man has been told he'll make a full recovery, although a better assessment of his in-ring future will take place around March of next year. The powerhouse fractured his C1 and C6 cervical vertebrae, but the good news is that there is no ossifying of these vertebrae.
Fans can find more information on Big E's 'Our Heroes Rock' project by clicking here.
Create Content and Get Paid
---