WWE's Charly Caruso Joins XFL Broadcast Team
Backstage interviewer lands new gig.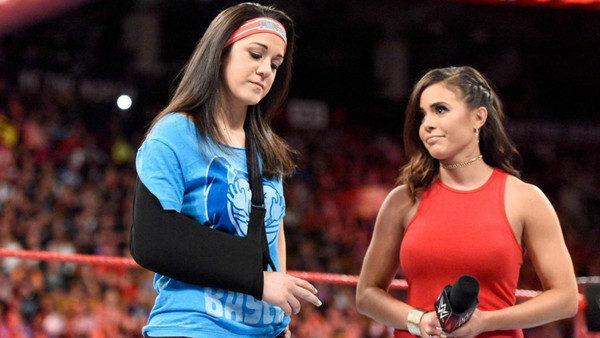 WWE's Charly Caruso has joined the XFL's broadcast team.
On her Instagram, she revealed that she'd taken a red-eye flight from the site of Monday's RAW to XFL 'HQ' in Stamford, Connecticut to film the nascent football league's new social media-centric show 'XFL Showcase,' which, without any further detail, is likely to be the XFL's equivalent to WWE Backstage.
This marks the first cross-pollination between WWE and the XFL, which Vince McMahon was exceptionally keen to stress during last week's conference call was an entirely separate entity.
The XFL surpassed the cynical projections (informed by itself) with a very strong TV rating, relatively, and what's more, the action was received very well by fans. The revised approach to the kick off in particular drew praise for it avoidance of collisions, adding a new element of safety without compromising the excitement. Social media users were enthused the quality and innovation on offer as the XFL began life removed profoundly from its old life as a super-gimmicked, low-quality interpretation of America's most popular sport.
There is no word yet on how or if this new gig will impact Caruso's WWE duties.
Create Content and Get Paid
---