WWE's Corey Graves Discusses Potential In-Ring Return
The Saviour of Misbehaviour talks about the "missing piece of the puzzle".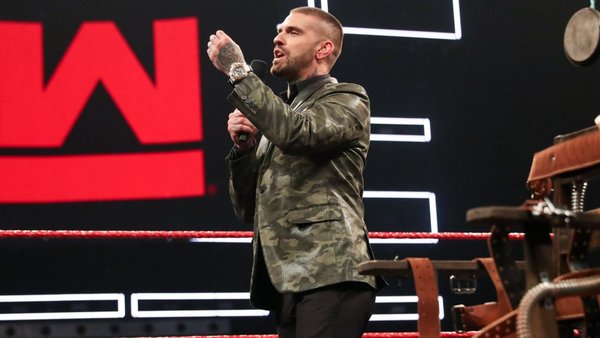 Speaking to Rasslin' (as per Wrestling Inc.), WWE commentator Corey Graves has discussed how he's now medically cleared to return to the ring and what he would hope to achieve from any such in-ring return.
While he doesn't have any plans of a main event run or a reign as WWE Champion, Graves explained how he'd be keen to step back between the ropes if it can help the business or progress a storyline.
"It's just another weapon to have in my arsenal. In the event it helps enhance a story or it helps get somebody over, or maybe that's her, maybe it makes Carmella even more hateable to have somebody kick my ass. Anything to just further the business. I don't have any sort of false pretences that I am go to be a champion or I am going to have these great, epic matches. I just kind of want that taste, I just want to feel that one more time."
Once an NXT star earmarked for main roster success, Graves was forced to retire at the age of just 30 in 2014 due to concussion issues. Initially taking up a role as an analysis, the Saviour of Misbehaviour became an NXT commentator before then filling a similar role on Raw, SmackDown and WWE PPVs. These days, the Pittsburgh native is settled at the Raw announce desk and hosts his own After the Bell podcast.
Graves quietly revealed last year that he has been medically cleared to wrestle again should he so wish, and he cited Edge, Christian and Bryan Danielson as inspirations in his pursuit to return to the ring. As detailed in this latest chat, the 38-year-old views having an official WWE match as the "missing piece of the puzzle".
As and when Corey Graves does indeed step back into in-ring action remains to be seen, but it certainly sounds as if the one-time NXT Tag Team Champion will be getting physical at some point down the line.