WWE's JBL Shoots On His "Large Ass"
WWE Hall of Famer John Bradshaw Layfield wants to tell you all about his ample buttocks.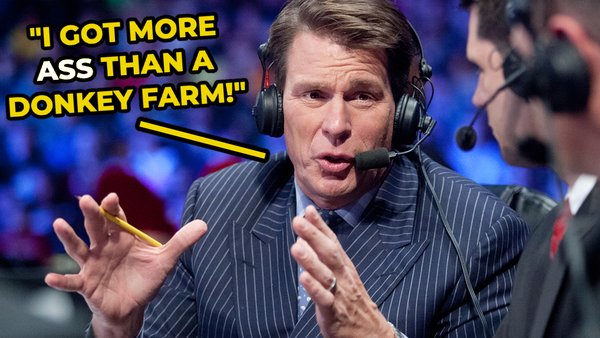 JBL has "more ass than a donkey farm" - and he wants you to know all about it.
This quote came from the WWE Hall of Famer's recent appearance on the company's After the Bell podcast. Bradshaw made the quote while ranting about skinny jeans, telling host Kevin Patrick that because his backside is so large, he can't squeeze it into a pair. Not that he'd want to, though.
JBL unpacked it (h/t Fightful):-
"Let me tell you something. Men don't wear skinny jeans. I don't know what I don't know where you came from in Ireland but Irish 'men' don't wear skinny jeans. Nobody wears skinny jeans that is a man. Okay, I'm wearing clothes that are appropriate for me. Plus, I'm 55 years old. I'm not gonna dress like some stupid little punk rock 17-year-old, alright? I'm gonna dress like a man who is a legend, who's made a lot of money, and is wealthy enough to buy whatever the hell he wants and I happened to buy pants that fit me. I have a large ass. I got more ass than a donkey farm. My college coach told me one time said, 'Son if I told you to haul ass it'd take you four trips,' and I'm not putting my large ass, 10 pounds of potatoes in a five-pound sack and putting them in skinny jeans."
Strong words against the skinny jeans community. Perhaps, like this writer, JBL is insecure and jealous of those able to pull off the more stylish cut without looking ridiculous. Skinny jeans don't work when your lower body is built like a tree.
Nonetheless, the 55-year-old is clearly passionate about his own cakes.
JBL is currently active on Raw as Baron Corbin's new manager, having returned to WWE in a full-time, on-air role a few weeks ago.
Create Content and Get Paid
---