WWE's Jimmy Uso Arrested For 2nd DUI In 3 Years
SmackDown star Jimmy Uso's breath tests came back well above Floridian limits.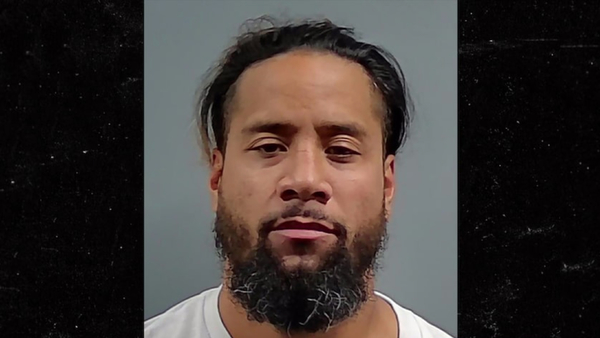 Jimmy Uso was arrested for a DUI in Pensacola, Florida on Monday (6 July).
This is according to TMZ, who have obtained police documents stating that the WWE SmackDown wrestler was pulled over at approximately 10:35 PM, having ran a red light while driving at 50 MPH in a 35 MPH area.
Officers caught a whiff of alcohol on Uso's breath and asked him to exit his vehicle. Jimmy got out, but was swaying, admitting to the police that he had drunk several beers before hitting the road. He was then arrested after failing sobriety tests, with his blood alcohol content level coming back at .202 and .205, both of which are above Florida's .08 limit.
Uso, who was still in jail at the time of writing, was charged with misdemeanour DUI, as well as citations for speeding and running the red light. A bond of $500 has been set.
The 35-year-old faced DUI charges stemming from another Pensacola arrest in July 2019, though he was ultimately found not guilty. This came five months after he was taken into custody for a drunken confrontation with police officers in Detroit, Michigan, during which an intimidated officer pulled out (but didn't use) a taser.
Create Content and Get Paid
---