WWE's Jimmy Uso Arrested For DUI
It's Uso's second arrest this year.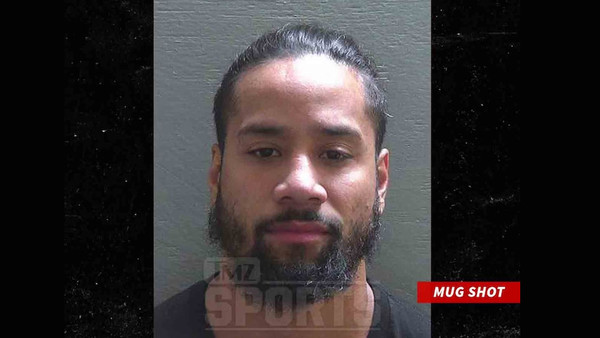 WWE's Jonathan 'Jimmy Uso' Fatu was arrested for DUI in Pensacola, FL last night - just days after the company trivialised drink-driving on this week's episode of Raw.
According to TMZ Sports, the 33-year-old was cuffed at 3:04 AM, and subsequently charged with DUI. It's not known at present what Fatu's blood alcohol concentration was.
The SmackDown star is said to still be in police custody, with bond posted at $1000.
Fatu was previously arrested this past February after a drunken altercation with police in Detroit. He was booked for disorderly conduct and obstruction.
Brother Joshua 'Jey Uso' Fatu was arrested for driving under the influence in Texas in January 2018. During this week's episode of Monday Night Raw, John Cena made light of the siblings' previous run-ins with the law as part of a rhyme which mocked the DUI arrest.
The lyrics drew widespread condemnation after the show for delegitimizing the gravity of drunk driving. Former long-term WWE staffers Bill DeMott and Dutch Mantell both lost children as a consequence of drink-driving incidents, and have since each campaigned vehemently against it. That WWE thought the subject was ripe for comedy has rightly earned censure.
WWE have yet to comment on Fatu's arrest.
Create Content and Get Paid
---