WWE's Jimmy Uso Found Not Guilty Of DUI
Florida jury acquits Raw man.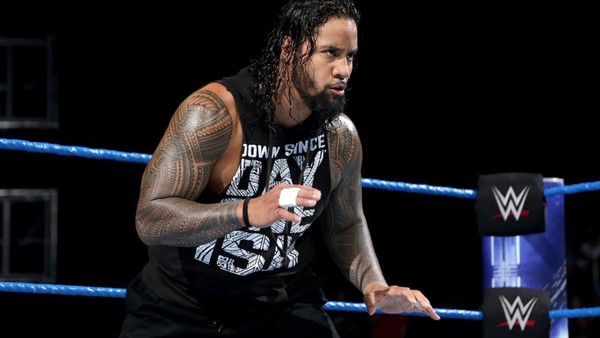 WWE's Jonathan 'Jimmy Uso' Fatu has been found not guilty of driving under the influence, following an hour long deliberation in an Escambia County courtroom yesterday.
Fatu was arrested in July, after he was spotted by officer Jeremy Meeks swerving his vehicle across the road. He was subsequently pulled over, after which he was booked for unlawful blood alcohol level.
However, the wrestler refused to record a field sobriety test, instead asking for his lawyer.
The Raw superstar was also slapped with a speeding ticket, having been caught driving 86 mph in 45 mph zone. Police footage of the event was shown before jurors in court.
Meeks pleaded 'not guilty' on behalf of his client. The Florida jury eventually found in favour of the defendant, acquitting him of the charge.
After the trial, Meeks told the media:
"A cop can arrest you, but they cannot convict you and that's why we took it to the next level and plead not guilty and set out for a case trial."
Fatu did not comment.
The arrest was Fatu's second in 2019. In February, he was pulled over in Detroit, MI, and charged with disorderly conduct. Brother Jey had previously been arrested for DUI in January 2018.
Days before Jonathan Fatu's DUI arrest, John Cena made light of his track record during a Raw promo, drawing widespread criticism from anti drink-driving campaigners.
The Usos have not been on WWE TV since Jimmy's arrest.
Create Content and Get Paid
---