WWE's Michael Cole Living With 65% Hearing Loss
WWE's lead announcer reveals the extent of his hearing loss in new Pat McAfee interview.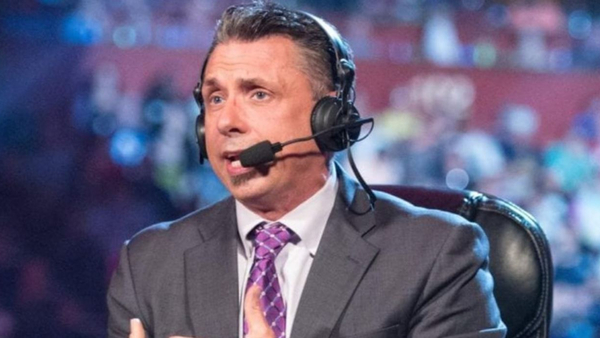 Michael Cole has lost 65% of his hearing.
This is according to WWE's lead announcer himself, who spoke on the matter during an appearance on The Pat McAfee Show. Conversing with his partner in the SmackDown commentary booth, Cole revealed in order to work through his hearing loss, he wears a special earpiece (h/t Fightful):-
"I'm actually 65% hearing loss. They make these special in-ear pieces that go underneath my headset on air, so I can actually hear,"
Cole continued, describing his experience on the job:-
"When the red light goes on, it's fun. There's a lot leading up to it and a lot of stuff that happens during the week, but Friday nights at 8 o'clock, when that red light goes on, it's the best job in the world. You get to be play-by-play guy, color analyst, but you also get to be a storyteller and a narrator. You get to be an actor, you're part of the show. It's the best of every world possible."
Cole has been with WWE since 1995, starting there as a voiceover artist and LiveWire host, not moving into an onscreen role until 1997. He has since ascended to a position of prominence onscreen and off. On Fridays, he is tasked with anchoring SmackDown as its play-by-play announcer, while he stands as WWE's Vice President of Announcing when the cameras aren't rolling, guiding the rest of the company's commentary crew.
The 55-year-old was also a war correspondent prior to joining WWE, having spent nine months covering the Yugoslavian civil war in 1993 amongst other assignments.
Create Content and Get Paid
---