WWE's Pat McAfee Set To Move To ESPN
WWE broadcaster Pat McAfee set to leave one monster contract for another.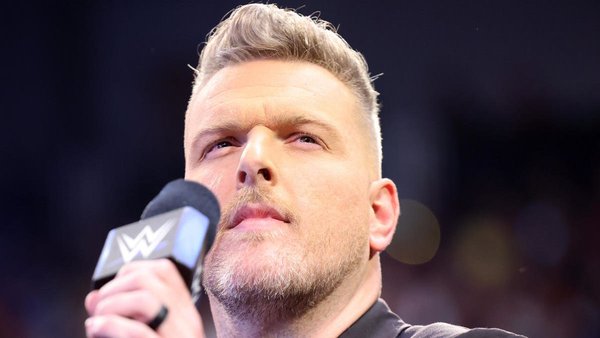 WWE's Pat McAfee is on the verge of ending his $120 million deal with FanDuel to sign with ESPN, reports the New York Post.
The Post states that ESPN is the leading candidate to become the new home for the former NFL punter's daily show. While the deal is yet to be finalised - and McAfee has declined to comment on the report - Pat is "working toward a larger relationship with ESPN."
On Monday, McAfee declared he was "up to something" during his regular show, claiming there would be an announcement within 10 days. ESPN's parent company, Disney, will hold its upfronts on 16 May, which lines up.
There is currently no word on what the value of McAfee's ESPN deal could be, though a number somewhere in the eight-figure range is expected.
What this could mean for McAfee's WWE status is unclear. The 36-year-old left his role as SmackDown's weekly colour commentator in September, doing so ahead of taking up a position on ESPN's College GameDay, though he has since made one-off appearances at Royal Rumble 2023 and WrestleMania 39, where he wrestled The Miz.
McAfee has been working with WWE since 2018, starting life as an NXT TakeOver pre-show panellist.