WWE's Paul Heyman Responds To THIS Offer From Brazzers
Adult film company Brazzers just offered a wild deal to WWE's own Paul Heyman.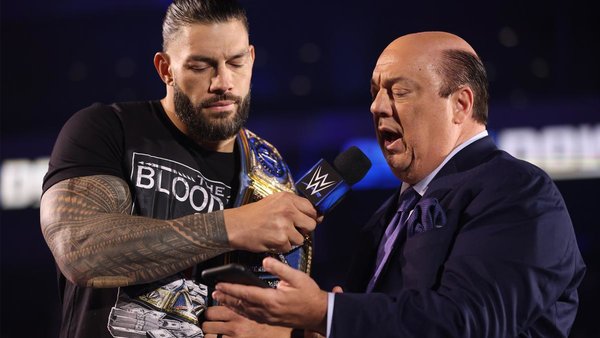 Adult film production company Brazzers started pitching wild ideas on Twitter, and they ended up describing a flick that'd see two of their "top stars wrestling" for Paul Heyman's affections.
Paul E is all for it.
The WWE man quoted the original tweet and replied with one of his own. It said: "It's a better camera angle if they fight underneath me. I speak from experience. #justsaying". Hands up who was expecting Roman Reigns' very own 'Special Council' to reply with that?!
Obviously, Heyman was only having a giggle with Brazzers' pitch - the porn company also included the hashtag for WWE's Crown Jewel event in Saudi Arabia as part of their joke, so they were likely responding to the ongoing drama involving Reigns and Brock Lesnar.
Heyman tossed (careful) Roman's Universal Title into the ring during the pay-per-view and seemed unable to pick a side. Then, on Friday's SmackDown, Paul looked on as Lesnar destroyed everyone in his path before receiving a storyline suspension from authority figure Adam Pearce.
Don't hold your breath for that Heyman-related film from Brazzers though. The production house won't be producing 'Crown Jewels' any time soon.
Create Content and Get Paid
---