WWE's Pete Dunne Returns To NXT!
The Bruiserweight Returns To Confront NXT North American Champion Velveteen Dream. Yes, please.
Get. Into. My. VEINS.
Just when a mouth-watering match was being set in stone for NXT TakeOver: Toronto between NXT North American Champion Velveteen Dream and The Undisputed Era's Roderick Strong, Full Sail's expectations were blown into smithereens when The Bruiserweight's music hit the speakers: Pete Dunne was back.
Of course, given the way things go in WWE after segments like these, you know what's coming next. While it may not have the potential to burn the barn as much as the main event of NXT TakeOver: Toronto between NXT Champion Adam Cole and Johnny Gargano, this will surely be the equivalent of dampening the freaking barn with petrol fuel.
This match is going to be fantastic. When you have a triple-threat of Strong's durability and awesome pro wrestling, Dunne's hard-hitting, limb-snapping offence, balanced out by Velveteen's charisma and willingness to hold onto the championship at all costs, you have the formula to the typical yet breathtaking NXT classic that has aged so, so well.
Dunne's return to Full Sail also bodes well for NXT's short to long term future, with reports of NXT being moved to FOX Sports 1 when SmackDown Live! migrates to the station surfacing, followed up by the recent announcement of AEW starting weekly prime-time television on TNT on October 2nd, signalling changes to NXT in terms of its roster. Could we potentially see a swarm of NXT by The OC to go up against The Undisputed Era?
Wednesdays just got a whole lot better. What a year to be a professional wrestling fan. And, fortunately, we're just getting started.
WWE Quiz: How Well Do You Know Pete Dunne?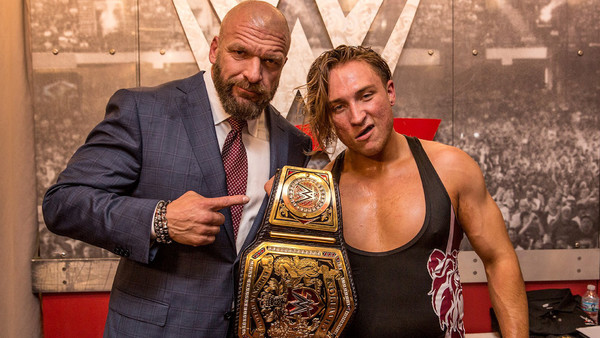 1. Where Was Pete Dunne Born?
Create Content and Get Paid
---