WWE's Q1 Conference Call - Everything We Learned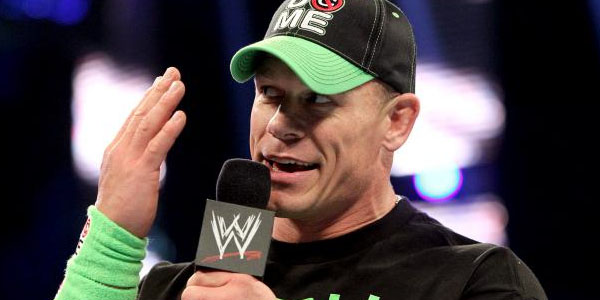 WWE announced their first quarter revenue and earnings this morning. Revenue was up $4.1M year-over-year to $125.6M for the quarter while OIBDA was negative $7.2, a drop of $19.8M year-over-year. With the launch of the WWE Network and Wrestlemania sitting in Q2, most were expecting a negative quarter and in that regard WWE delivered a better-than-expected report. While the conference call did contain numerous tidbits about the WWE Network, the major questions about the revenue juggernaut of domestic TV rights remained unanswered. WWE simply said that they were still negotiating and that they would not answer any questions related to the deal. Instead, Vince McMahon promised that €œin several weeks you€™ll know what we€™re doing with TV arrangements€. This wasn€™t a surprise since shareholders who attended last week€™s annual meeting in Stamford had been given the impression that WWE wasn€™t going to talk about the TV deal this week, but investors remain hungry for any information about what the new deal will look like. Here€™s a comparison to the prior year. Importantly, the WWE Network launched. It generated $4.4M between launch day (2/24/14) and the end of the quarter (3/31/14) and ended the quarter with €œapproximately 495,000 subscribers€. (That was in the 475k-550k range
that I had estimated
.)
PPV revenue for the Royal Rumble and Elimination Chamber
was down $2.0M year-over-year, but that was understandable since The Rock wasn€™t wrestling and Dish Network did not even carry the Elimination Chamber PPV. Plus, you have to imagine that the idea of spending $60+ to buy a domestic PPV when the new WWE Network service launch was looming certainly gave some fans considerable pause. Home Entertainment Revenue was up $3.5M year-over-year which surprised me, but the gain was mostly through accounting tricks (€œrecognition of minimum guarantees€ and €œhigher current sell-through rates than expected€). It was all related to sales of 2013 inventory. I expect that Home Entertainment revenues will be impaired by the WWE Network and we€™ll see that effect in future quarters. TV Rights increased $2.9M in 2014 compared to the prior year. The increase came from Season Two of Total Divas (a show that wasn€™t airing in Q4 2013) along with one more week of Raw in this quarter (and if you recall, Q4 was down a week of Raw). There was no mention that the hour-long weekly
Main Event
television program has stopped airing on Ion Television (during Q2) and was quietly moved to the Network. WWE Studios, for once, had good news with a $2.4M revenue increase during this quarter. That was driven by the WWE€™s small investment in €œThe Call€ paying off. One of the most substantial revelations was that Licensing had dropped a stunning $10M year-over-year. This was blamed on €œlower video game royalties stemming from the transition to a new video game licensee€. CFO George Barrios elaborated that the new Take Two Interactive agreement included €œstaggered royalty rates associated with higher levels of video game sales through the year€. In other words, WWE has to hit different benchmarks to get the level of royalty rates they had previous and with the industry slumping, I€™ll leave it up to the video game experts to speculate on how WWE will make out on this deal in 2014. It€™s also important to note that almost 20% of this quarter€™s licensing shortfall came was due to a one-time 2013 payment of $2M that WWE received in association with terminating the old THQ deal. The remaining difference in revenue from last year€™s quarter was just a miscellaneous slush fund of less than a million dollars (+$0.9) composed of segments such as live events, venue merchandise and WWE shop. Domestically, WWE live attendance was very similar to last year (about 6,400/show) but slightly higher ticket prices and new VIP ticket packages contributed to an $700,000 improvement in Live Event revenue. Because the new TV deal was off-the-table, there was a lot of talk about the WWE Network. A five-tier strategy for growing subscription numbers was outlined which included: 1. Creating New Content 2. New Geographies 3. New Distribution Platforms 4. New Features 5. Executing Marketing Campaign Details of these initiatives included mentioning new shows (such as new season Tough Enough), promising the international WWE Network rollout (should start in late 2014), adding WWE Network to more plaforms (XBOX One, Amazon Fire, SmartTVs), adding new features to WWE Network (bookmarking and playlist tools to highlight €œfavorite content€), and more marketing about the network. WWE is spending a lot on the WWE Network ($13.6M was spent in Q1 on WWE Network launch and WWE Studios activity). The new combined segment is called the €œMedia Division€ which includes WWE Network, TV Rights (both domestic & international), Home Entertainment, Digital Media, PPV and the now defunct WWE Classics on Demand/24-7 channel. It€™s good they€™re lumping all of this together because it makes sense to look at the combination of those revenues and costs (which will contain the majority of the estimated sources of cannibalization). To give a clue about how transformative and disruptive the WWE Network is, this €œMedia Division€ went from $67.8M (Q1 2013) to $76.2M (Q1 2014) in revenue but OIBDA dropped from $21.6M (Q1 2013) to $13.2M (Q2 2014). They earned $8.4M more in revenue but actually generated $8.4M lower profits. It€™s not cheap starting a network. And the hits will keep coming. Next quarter€™s net income is still expected to be done (a $7M to $10M drop vs Q2 2013). One interesting point in the call was when WWE Royalties for wrestlers from the WWE Network was brought up. Since PPV buys are going to increasingly become irrelevant, how does WWE plan on compensating top performers on those PPV events? WWE wouldn€™t answer the question. It€™s something that I think many wrestlers themselves are still wondering. Combining that with lower-than-expected payouts for the Video Game (as noted by WWE receiving lower royalty rates from the publisher), WWE may have some morale issues on their hands in coming months. Regarding WWE Network subscription numbers, we€™re going to get quarterly updates. So far, we know that 3/31 was 495,000 subscribers and by Wrestlemania (about a week later), they hit 667,287. It€™s notable that nearly a quarter of all WWE Network subscribers came during the week around Wrestlemania. That says a lot about the future growth potential because WWE certainly does not have anything in their back pocket with the equal pull of Wrestlemania that they can whip out in 2014. Analysts continue to banter about crazy subscription expectations.
Laura Martin of Needham Research
asked Vince "Why Can't you hit 6 million subscribers?" (Why aren't they watching TV weekly if they are such big fans?) Robert Routh suggested that the WWE Network is just "one Game of Thrones or House of Cards away" from being a monumental success. Methinks they see the world through rose-colored glasses. WWE won't go into revenue sharing numbers, but it's clear that something is up with even the non-Apple TV services where WWE. Obviously the loss of Dish Network and DirecTV as WWE PPV providers will further diminish domestic PPV revenue in 2014 though it may expedite the adoption of the WWE Network among some holdouts. And there was plenty of things that weren't explored. The future for streaming through devices such as TiVo, WiiU and internet-connected BluRay players was not addressed. The loss of division executive Perkins Miller was not addressed. The threat of legal action from the Shareholders Foundation was not addressed. The ending of the Main Event TV contract was not addressed. The controversy over running shows in Saudi Arabia that were "male-only" was not addressed. The disconnect between the huge number of social media followers and the flat viewership was not addressed. We did learn that the slush fund of general accounting includes talent development (presumably the orlando NXT training center), international offices and the integrated sales and marketing teams (which touch on so many segments it's tough for WWE to split out the costs).
WWE Quarterly Press Release
WWE Trending Schedules
WWE Earning Presentation
Create Content and Get Paid
---