WWE's Riddle Uses Gillberg Photo To Poke Fun At Goldberg
WWE News - Riddle Again Mocks Bill Goldberg!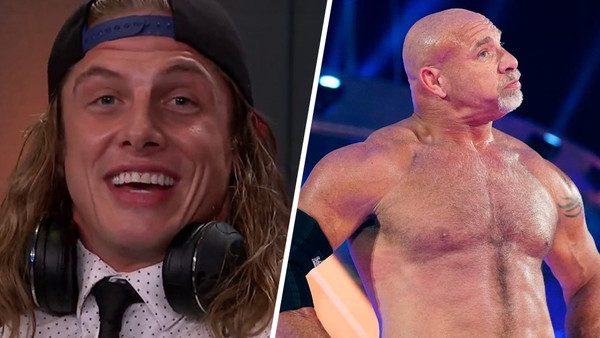 With Matt Riddle and Bill Goldberg have had reported beef for a year or two now, the King of the Bros used last night's Raw appearance of Duane 'Gillberg' Gill as a way to take a further shot at Goldberg.
Grabbing a backstage photo with Gillberg, Riddle declared the former Cruiserweight Champion as being "10 times the man Willy G could ever be".
Previously, Riddle has taken to social media to label Da Man as the "worst wrestler" in the entire industry, citing how dangerous and unsafe he was.
The pair have been seen having a frosty backstage exchange on a WWE Network special, with Goldberg most certainly adamant that he was not Riddle's bro – which of course led to Riddle firing back by once again referring to him as his bro.
Goldberg isn't the only major player who Matt Riddle has taken swipes at, mind, for he has long made digs at Brock Lesnar. The only difference with Lesnar, though, is that Riddle is always keen to stress how he respects Lesnar's fighting ability and in-ring skills.
Will we ever get Riddle vs. Goldberg or Riddle vs. Lesnar? Only time will tell.
Create Content and Get Paid
---