WWE's Toni Storm Comes Out As Bisexual
"I'm bi, and it feels good to say," said the WWE NXT star during an Instagram takeover.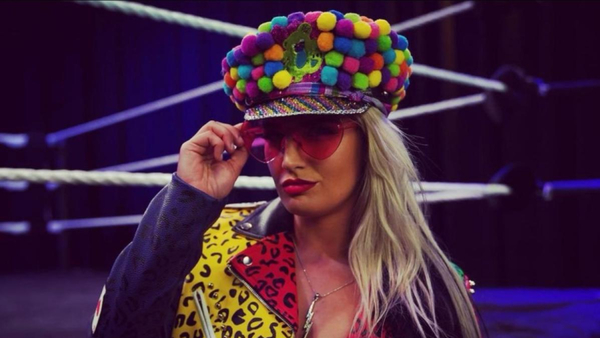 NXT star Toni Storm has come out as bisexual, doing so in a clip uploaded to her home brand's official Instagram story.
Storm revealed that when news of her taking over NXT's Instagram page for Pride Month broke, she faced questions on her status as an ally in the community. She then used the opportunity to break the news, adding that while she has felt comfortable with her sexuality for a while, she has never expressed it publically:-
"So when it was announced that I would be taking over the Instagram for Pride Month, I noticed a lot of people were like, 'Toni, are you just an ally, are you in the community?' said Storm. "You know, 'What's going on over here?' And well I guess now's a good time to say, 'Well, both.' I am an ally and I can't exactly say that I'm straight. I'm bi, and it feels good to say. And it's something I've been really comfortable with for a long time. I just never really expressed it."
Several of Toni's colleagues have since responded, including NXT chief Triple H, LGBTQ wrestlers Sonya Deville and Jake Atlas, and Mia Yim.
Further videos saw Storm talk about the importance of being who you are unapologetically:-
"You should be able to be free and be who you wanna be, and love who you are, and that's what Pride Month is all about. You should be proud. Pride! And that's why it's my favourite month."
Toni also spoke to the likes of Raquel Gonzalez, Bronson Reed, and William Regal on what Pride Month means to them.
Pride Month stretches for the full month of June, with a sub-holiday, Pride Day, celebrated on the 28th.
Create Content and Get Paid
---