12 Wrestlers With The Most WWE SummerSlam Matches
Who is Mr SummerSlam?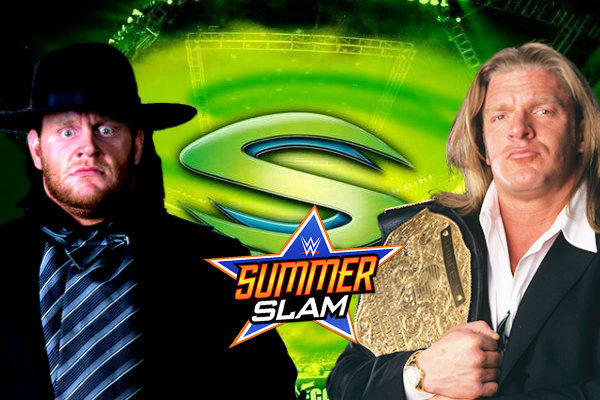 SummerSlam is WWE's mini-WrestleMania, traditionally being the second biggest wrestling show of the year. The company are looking to reaffirm that status in 2015, making this year's event a four hour show with a whole weekend of activities around it. It will be "WrestleMania in August" according to WWE CFO George Barrios in the recent company conference call. But who would SummerSlam's equivalent of a Mr WrestleMania be? In the twenty-seven year history of the August spectacle, there have been some performers who came to define the show more than others. Some of these men are so legendary that they are still active and working this year's event! The following are the twelve wrestlers who worked the most SummerSlam matches.
13. Hulk Hogan - 6 Matches
There is a wide range of wrestlers who managed to rack up six matches at SummerSlam, but Hulk Hogan gets the thirteenth spot on this list with a perfect record of 6-0 at the summer show. Also with him on six matches are John Bradshaw Layfield, Kurt Angle, and Sean Waltman, but they've all experienced losses at the event. Hogan's perfect record is down to his status. As the biggest star of the eighties, he was guaranteed wins at the early incarnations of SummerSlam. When he then returned in the 2000's, he was then powerful enough to demand wins. That resulted in him having victories over Shawn Michaels in 2005, and Randy Orton in 2006.