34 WTF Moments From WWE RAW (Jan 11)
Kalisto beat Del Rio, clean...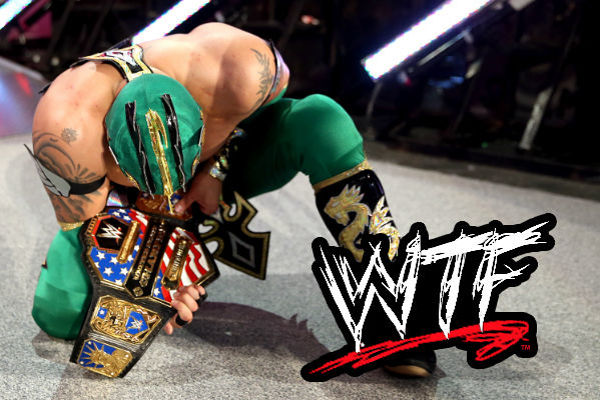 Brock Lesnar was due to be back in town, so this episode of WWE RAW was bound to be off the scale. It always is when the Beast Incarnate is around. The former WWE World Heavyweight Champion's return would inevitably see him announce his inclusion in the Royal Rumble with the sole aim of taking back the championship. There's no doubting that we're in for an extensive promo from Paul Heyman followed by a stare down at the very least between Lesnar and Roman Reigns. Will Vince McMahon be on the show this week? There's no doubt that the Chairman of the Board's return to television this new year has made for a better show all round so I'm hoping that he's back as a permanent fixture for the rest of time. How would Vinnie Mac and Stephanie make Reigns' life torrid this week? How many people would Steph scream and/or slap? And finally, how many times would The Big Dog do that horrible smirk? We were also teased with the possibility of a United States Championship match between Alberto Del Rio and Kalisto after the Lucha Dragon impressed last week on SmackDown. WWE seem to be giving him a big push so a championship change wasn't beyond the realms of possibility... As ever, there was those moments that left us screaming and proclaiming WTF at our television screens, here's 34 of them...
34. The Length Of The Opening Promo...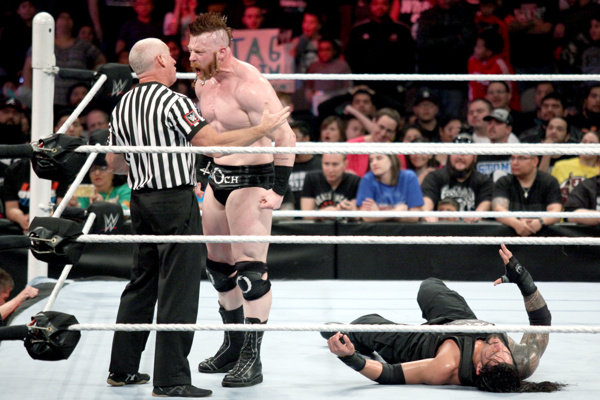 This is the second week in a row that WWE have used a feature length film to tell the story of the previous week's episode... So if they do next week, it won't be a WTF Moment even if it is blatantly saying "we can't fill three hours so have to rely on extensive replays." Last week's clip came in at just over the four minute mark, while this week's - which showed Vince McMahon returning and the highlights of the main event between Roman Reigns and Sheamus - lasted four minutes and five seconds... Exhaustive viewing.