43 WTF Moments From WWE RAW (Jan 4)
The life and times of Vince McMahon's tiny ear...
The first WWE RAW of 2016 looked set to be a bumper edition. First of all, we were set for another few hours of Vince McMahon. Who doesn't want that, right? The Chairman of the Board returned last week to call out Roman Reigns, but ended up getting himself arrested after putting his hands on an officer. Then we saw some terrible acting from Stephanie McMahon that I haven't yet recovered from, before the Vin man secured his bail from jail. He returned to the arena at the end of the night to announce that Sheamus would be challenging for Reigns' WWE World Heavyweight Championship on this week's episode - with McMahon himself stepping in as guest referee. I'm praying he turns up in sleeveless Attitude Era referee McMahon used to... On top of that we had the threat of another United States Championship match between John Cena and Alberto Del Rio. The leader of the Cenation returned to WWE TV last week, goading Del Rio to put his US title on the line. The League of Nations member - who initially didn't want a championship match - called upon his fellow stable members to put an end to the bout via DQ. Would it be a surprise to see Cena with the gold back in his possession by the end of the night? Probably not. As ever with WWE events there were those moments that left us taking a second look at out screens and proclaiming WTF! Here's 43 of them...
43. The Length Of The Opening Recap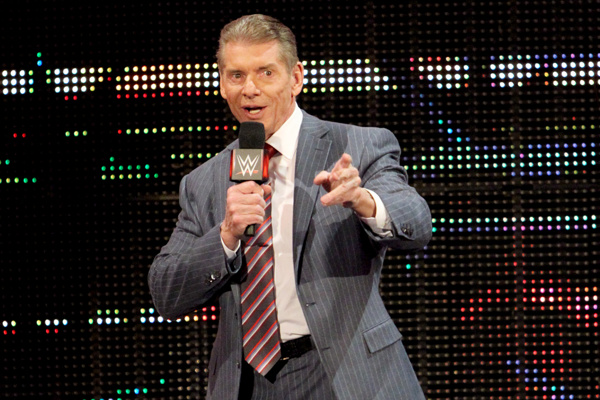 Bloody hell, I feel like I've just sat through the entirety of last week's episode all over again. I get that WWE needs to remind us of what happened last week but they took the biscuit with the package they put together to open this week's show. Just over four minutes of footage was aired detailing what happened on last week's episode. Four minutes to show Vince McMahon get arrested, Roman Reigns' involvement in the main event and McMahon announcing the Championship match for this week. Struggling to fill three hours, much?