22 WTF Moments From WWE RAW (July 20)
Do you remember that time Brad Maddox tried to split up Brock Lesnar and The Undertaker?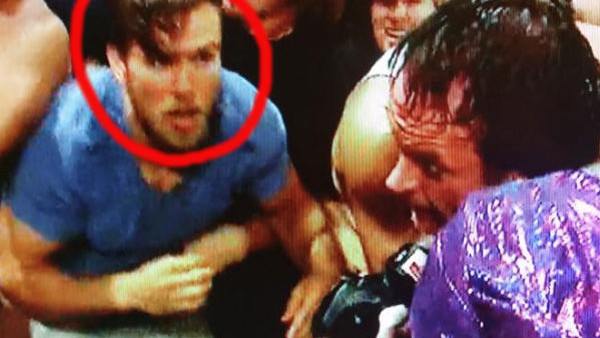 Thanks to a stellar Battleground event the previous evening, this was easily the most anticipated episode of RAW of recent memory.
Every single member of the WWE Universe is begging to know just what The Undertaker's motives were as he attacked Brock Lesnar, costing The Beast the WWE World Heavyweight Championship as he had Seth Rollins beat.
Many assumed this was Taker seeking his revenge for the streak ending defeat at WrestleMania XXX, but the way he kicked Lesnar in the nuts screamed the attack of a heel, leading some to question whether he is now part of The Authority...
Surely this episode of RAW, and many, many more into the future, will tell us more as Brock and The Phenom look set for a rematch at SummerSlam.
The next main talking point, rather surprisingly (if you asked me to write this eight days ago I would have questioned your sanity) is the heavily shaken up Divas Division. The introduction of NXT ladies Sasha Banks, Charlotte and Becky Lynch has captivated the WWE's fans and means interest in the women on the roster has reached its highest level since the likes of Lita and Trish Stratus were strutting their stuff. It'll be interesting to see how the three main factions interact over the comings weeks.
Aside from that, we also had the small matters of the aftermath of the Cena/Owens and Wyatt/Reigns matches to look forward to which meant this certainly looked to be a bumper edition of RAW...

22. WTF!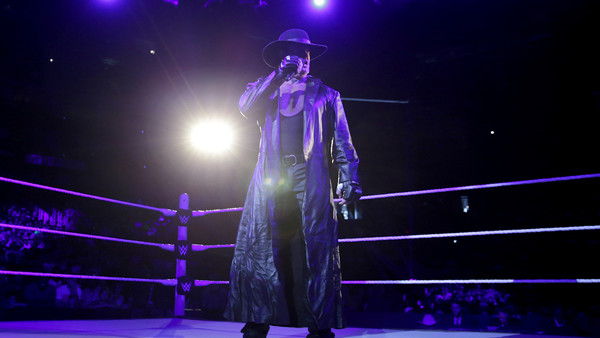 Yes we know he was scheduled to appear on RAW this week, so it won't have come as a surprise to that many. But when his trademark BONG hit at the start of the show, it still was worthy of a WTF Moment. 
Seeing Taker in a RAW ring again after he has spent the last number of years reserved for WrestleMania was strange, but something we could get used to...