You Do Know One Of The Best Wrestlers Ever Is Coming Out Of Retirement... Right?!
WWE is making it VERY easy to connect the dots on a MASSIVE WrestleMania Weekend match...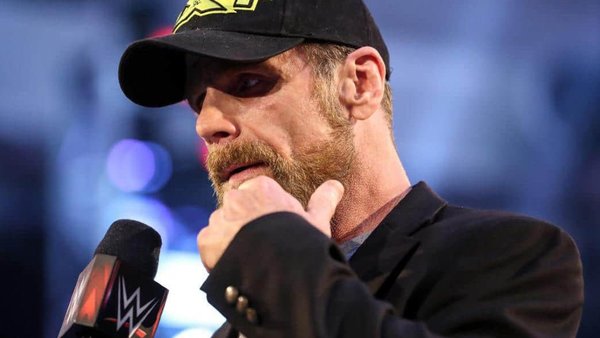 Over the last few weeks - resulting in little to no conversation online - WWE have teased, heavily, that Shawn Michaels is coming out of retirement.
This is something of a conspiratorial news piece - no reputable source has broken any news that indicates that it has been all but confirmed - but let's connect some dots.
On Saturday, April 1, NXT presents its Stand & Deliver Premium Live Event: only the third promoted beyond the confines of the Performance Center since the brand was reimagined as NXT 2.0 (and back again). And, while the attendance for Vengeance Day on February 4 was more than respectable (5,100 paid), and WWE's signature production magic made it feel far bigger, Dave Meltzer wrote in the February 13 Wrestling Observer Newsletter that the number was "considered a significant success and far more than they had projected".
If the feeling is that Vengeance Day was a pleasant surprise, an aberration, then NXT creative will want to fortify the Stand & Deliver card - particularly since it is held on the eve of WrestleMania 39, which is meant to act as a major celebration of the grand WWE resurgence. Last year's Stand & Deliver didn't benefit from the foot traffic of WrestleMania weekend, drawing a relatively middling 3,400 paid.
Over the last few weeks, hyperactive and charismatic NXT standout Grayson Waller - for those unfamiliar, picture a chicken sh*t heel, but good - has blamed his lack of in-ring success on Shawn Michaels, who acts as a General Manager in the vein of old WWF President Jack Tunney. Waller lost to Bron Breakker in a Steel Cage match at Vengeance Day, verbally berated Michaels, and found himself suspended as a result. Upon his return, he lost to Tyler Bate - who used Shawn's signature arsenal in the process. This infuriated Waller, who once again unloaded on Michaels verbally. This week, borrowing an old D-Generation X trick, Waller commandeered the production truck in order to send Michaels a message: next week, he demanded that Michaels join him on his chat show, the Grayson Waller Effect.
This in itself indicates that Shawn Michaels might well be coming out of retirement - they're objectively teasing something - but that's not all.
The other potential scenario, Michaels selecting a talent to wrestle Waller on his behalf, doesn't seem likely. It makes no sense from a narrative standpoint, since Michaels is meant to be an impartial babyface, and nobody is linked to him in storylines in a protege role. Tyler Bate already fulfilled it on the February 14 NXT, and it's difficult to pinpoint a better worker with more experience working an over match in a massive arena than him.
Lastly: Shawn insisted that his Crown Jewel 2018 match wasn't a traditional return from retirement. Speaking on the Challenge Mania podcast in 2019 - h/t Fightful for the transcription - Shawn revealed that, to him, the DX Vs. Brothers of Destruction main event was "a glorified house show live event. In my mind, it was not the same [as an actual comeback]. It felt like a totally separate entity."
Michaels could use this ability to bargain with himself to justify an Unsanctioned brawl of some kind. It doesn't count as a proper wrestling match because I'm wearing my jeans, that sort of thing.
This is even more conspiratorial, and it should be noted that Michaels has expressed to many media outlets in the years since Crown Jewel that he has no regrets, but does this look like the face of a man truly at peace with the last chapter of his career?