You Won't Get 100% On This True Or False Conor McGregor Quiz!
How well do you know the UFC's controversial and entertaining first-double champion?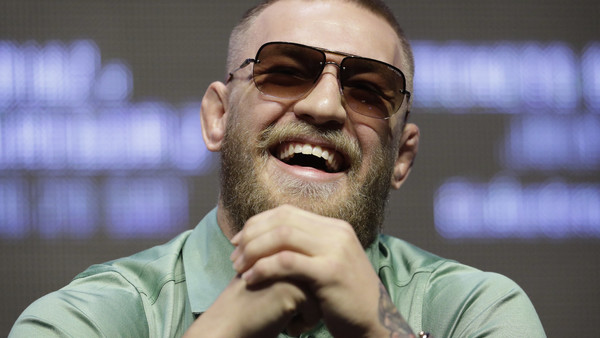 Mixed martial arts has become one of the fastest growing sports worldwide. A large factor behind the rapid growth of the combat sport is the individual names and personalities we see step inside the Octagon, in particular, Conor McGregor. The 'Notorious' southpaw-striker has split opinion with his promotional tactics and antics outside the sport, but one thing fans all agree with, is the Irishman's ability and star-quality when the cage door shuts.
The 32-year-old has run-up a lengthy list of altercations and arrests, and controversies which have perhaps overshadowed the legacy of UFC's first simultaneous two-division champion. Notably, McGregor attacked a bus carrying multiple fighters after UFC 223 Media Day, injuring Michael Chiesa and Ray Borg. He went on to be arrested for robbery, after taking a man's phone and smashing it on the ground, and assault, after striking an elderly man in an Irish pub.
Despite this, McGregor's MMA CV speaks for itself. With wins over Max Holloway, Dustin Poirier, Chad Mendes, Nate Diaz, Eddie Alvarez and Jose Aldo, McGregor has shown his legendary status across three divisions in the UFC. With an entertaining personality, unpredictable actions and a lengthy combat career, how hard is it to recognise the McGregor facts from the myths? In this quiz, WhatCulture challenges you to separate the truths from the lies on the fighter we love to hater, Conor McGregor.
1. McGregor Was Born In 1982.