You'll Never Believe Which WWE Match Was AEW Star MJF's First
MJF had quite the introduction to WWE after renting some pro wrestling DVDs.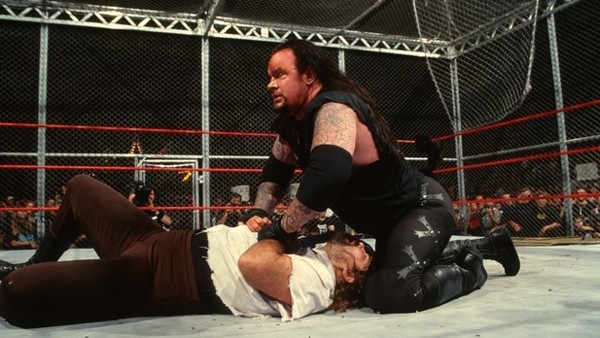 Nobody will forget the first time they saw The Undertaker toss Mick Foley off Hell In A Cell at WWE's King Of The Ring 1998 pay-per-view. For most wrestling fans, that sensational stunt show heightened their fandom - for AEW's MJF, the match was an entry point.
That's right.
'Taker vs. Mankind at KOTR '98 was the first full match a young and impressionable Mr. Friedman watched. MJF told 'Schwartz On Sports' that he'd seen a few snippets of wrasslin' over at his uncle's house. Captivated, he immediately asked his father to take him down to the video rental store so he could explore more of this wild sh*t that was on in the background.
The first VHS tape Max picked up was KOTR '98, and he knew he had to watch HIAC first. "Hell" caught his eye, and an image of The Undertaker staring down at a potentially-unconscious Foley on the back of the box was too much to resist - MJF had to see what happened next.
Hilariously, MJF stayed in character during the interview. At one point, he claimed he looked at the action, saw 'Taker and said, "I could beat this guy". The AEW villain was five years old.
Create Content and Get Paid
---