Doctor Who: 20 Genius DeviantART Creations You Need In Your Life
Of all the things we find awesome about Doctor Who, it's the artistic fans who take the highest praise.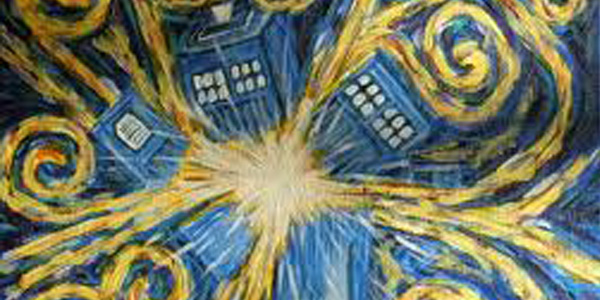 If you were to enter 'Dr Who' into the search box on DeviantART you would get at least 96397 hits. That's a lot and it demonstrates just how popular the subject is as an artistic muse. One thing's for sure though – you would need weeks to review the lot. So, like a complete idiot I thought I would.
Which of us hasn't in our idle moments uttered 'just one more page' and let our favourite subject wash over us? I marvel at how much fun, devotion and plainly good art there is up on the site. Now, I don't say I'm being realistic in trying to trawl it all and some would say I know very little about art in any case. But still, you really do have to begin somewhere.
At first I thought I would confine myself to reviewing fan art. But what's that, really? If you've gone out of your way to spend hours creating something on the subject of Doctor Who, then you are a fan whether you save the work into the site's official category or not. I don't know. Maybe you've had a bad experience there and think that all fan art consists of nothing more than the puerile scratching of amateur scribblers? Is there really a subject for an article that could properly declare twenty works of such brilliance exist that you would do well to get them into your life?
I think that there is and I am acutely aware that I will have missed many great ones out of preference for my personal favourites. I'm going to need your help here. Get onto the comments after you've looked at mine, declare how brilliantly selected they were – that's an absolute law – then add a link to a better one. In doing so we will all get to know what's best on DeviantART from a Who perspective.
Therefore, I boldly place before you my no 20, declaring that I may not know much about art, but that I know what I like!