10 Actors Who Could Play Green Goblin In The MCU
Cranston? Strong? Harris? Who else could take on Peter Parker as Norman Osborn?!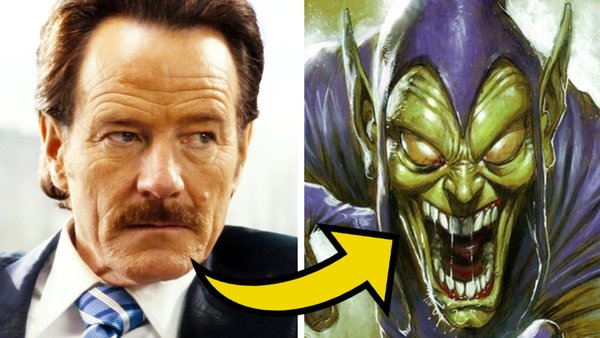 There are plenty of villains who viewers have been waiting to join the Marvel Cinematic Universe for ages now. The likes of Doctor Doom, Mephisto and Galactus are constantly on fans lips as characters they want to see. Still, another name that's always on fans wish lists is The Green Goblin.
This terrifying Spider-Man baddie is one of the best in Marvel Comics, as his over-the-top villainous alter-ego completely contrasts his straight-laced and intimidating everyday life as Norman Osborn, the man behind Oscorp. He's easily someone who will find their way into the franchise at some point, and while there is still a discrepancy between Sony and Marvel, just seeing him in the Spider-Man series would be a step in the right direction.
However, if you introduce someone as infamous and popular as Norman Osborn, you need to get the right person to play him. These following actors would be fantastic choices, as they either go hand-in-hand with that we already know of The Goblin or subvert him in a way that matches the creative direction of the Spider-Man series.
--
This list won't include anyone who has already played the character in alternate movies.
10. Mark Strong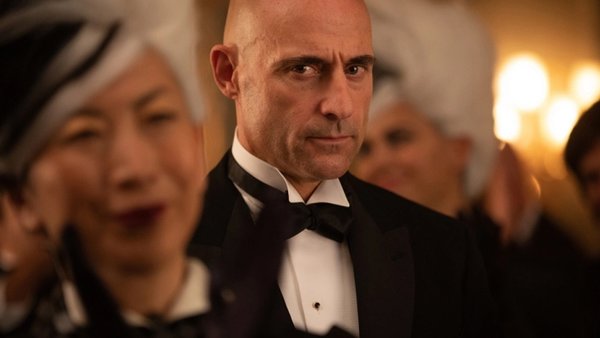 If you're looking for an actor with plenty of comic-book experience and a respected resume, then you'd better start glancing towards Mark Strong. This man has one of the most illustrious careers in superhero villainy, taking on antagonist roles in Kick-Ass, Shazam!, and even the iconic figure of Sinestro in The Green Lantern. So, he's easily a shoo-in for the MCU.
It's easy to see why Strong is so tailor-fit for playing bad guys, as his intimidating presence is a significant part of his appeal. He's able to command the screen with little effort, acting sinister and stern and becoming a credible threat to the heroes. He is a perfect match for the Norman Osborn side of the character, but the Goblin aspect would be a fresh direction for him.
Strong's known for his reserved and severe performances, so seeing him take on something entirely deranged and unhinged would be a great change of pace for him. It would be an inspired choice all around as he would benefit from showing a new side, and the MCU would be lucky to have him.