10 Steps To Perfectly Bring Dr. Doom To The MCU
9. Change Cynthia Von Doom's Background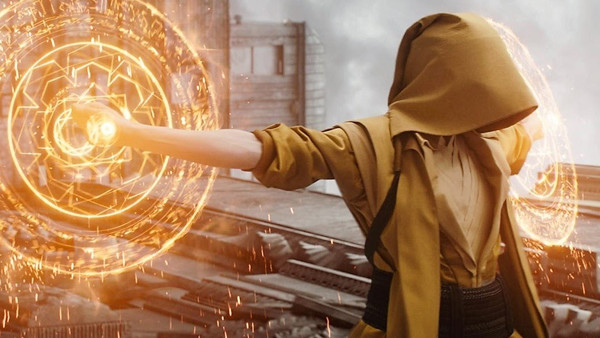 Cynthia Von Doom, mother of the eventual supervillain, has a unique background in the comics. She was a "Romani witch" that was trained in the art of sorcery by a Latverian mystic. For a time, she used these powers to rule her nomadic people, the Zafiro, with compassion. However, deciding that she wanted to establish a suitable homeland for the Zafiro, Cynthia made a deal with the demon Mephisto for power to take over a Baron's castle, but was killed in the attempt.
Mephisto has not been introduced into the MCU, although there is certainly a possibility. However, there is another known entity that is able to train potential sorcerers: The Ancient One.
Cynthia could be instructed in the arts of sorcery by the former Sorceress Supreme, before being hypocritically expelled for dabbling in the Dark Dimension. After which, Cynthia could make her return to her people and use her newfound powers against the Baron, with the rest playing out as it does in the comic books.
Similar to changing Dr. Doom's country of origin, it avoids confusion by not having several types of magic in the MCU, with everything being channeled through Kamar-Taj. It also may sidestep a bit of a controversy by not using a "Romani witch," a stereotype among Romani people. When Victor inevitably begins experimenting with magic, it gives the audience that has seen Dr. Strange in action a benchmark of what this magic is capable of.