10 '90s Movies Surprisingly Based On True Events
8. Alive (1993)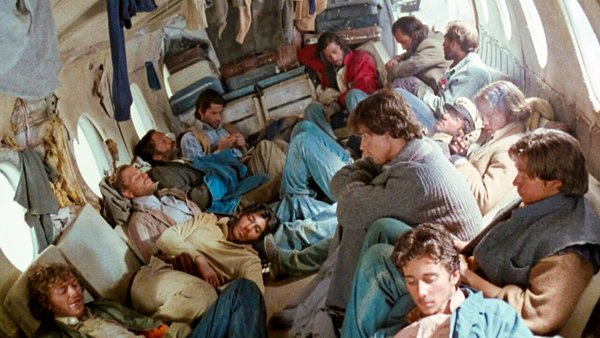 Alive is a survival drama that was released in 1993. It starred Ethan Hawke, Vincent Spano and Josh Hamilton, and was directed by Frank Marshall, who was one of the founders of Amblin Entertainment. This two-hour epic production told the tale of a rugby team's fight for survival after their plane crashes into the Andes mountains.
The movie opens in dramatic style, with the plane the team are flying in falling through heavy turbulence and crashing into the mountains. Those who have so far survived have to turn to desperate measures in order to get through their time in the difficult terrain and climate in which they've found themselves.
The film itself is actually based on the book, Alive: The Story Of The Andes Survivors, which was written by Piers Paul Read. It was a non-fiction account of the true events that occurred on Friday 13 October 1972. 45 people were actually on the flight and yet only 16 survived in sub-zero temperatures. It was a dramatic and terrifying ordeal, as one can imagine, and the film perfectly captures the events that unfolded in the mountains.