10 90's Movies You Forgot Were Totally Awesome
You probably had all of these on VHS.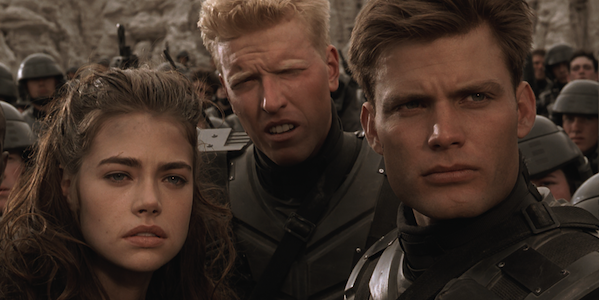 The 90's was a strange decade. At the same time that boy bands ruled the earth, Nirvana managed to make their mark on mainstream music. Bill Clinton ran the most powerful country in the world and surprisingly enough, Madonna was in her 30's! Where has the time gone? However, the 90's remains one of the most interesting decades for movies. Even though Teen Rom Coms and Disney movies may have ruled the global box office, there were definitely a few gems that you may or may not have forgotten about. The build up to the Millennium meant that there was always something going on and a certain buzz filled the air as the decade made a close. Movies like pulp fiction had dominated the cult scene and feature films like Titanic had smashed the box office records worldwide. With all of these huge titles making such a big impact on the legacy of the 90's, it's no surprise that some of these films are lost to the crevices of your sub conscience. Here are 10 movies from the 90's that you may or may not have let slip your mind, but that doesn't make them any less awesome.