10 Actors That You Never Knew Produced Horror Movies
9. Adam Sandler - The Shortcut (2009)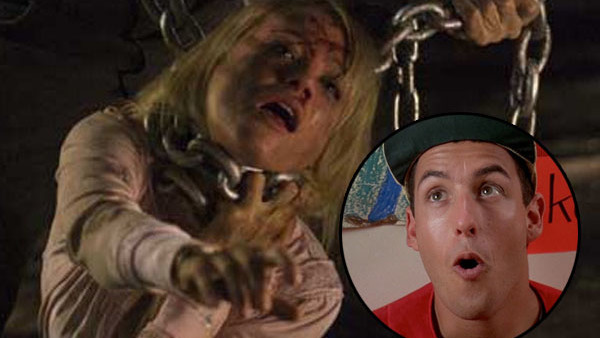 Yes, Adam Sandler has produced many movies that are horrific - the jokes about "comedies" like Jack & Jill really write themselves - but in 2009 Sandler's Happy Madison production company produced its only intentionally scary movie, The Shortcut, which stars Dave Franco and Katrina Bowden. 
Sandler not only served as executive producer, but his brother Scott Sandler co-wrote the script, which is about a deranged old homeless man who teenagers think might be murdering dogs along a neighbourhood shortcut. It was directed by Nicholaus Goossen, who previously directed Grandma's Boy for Happy Madison.

The Shortcut went direct-to-DVD, though it wasn't released in the UK and most European countries until 2012 under the new title Beware The Shortcut. Sales figures are hard to come by, but it's easy to assume Sandler's name on the packaging didn't convince many horror fans to buy it. Happy Madison has yet to release another horror movie, so the lack of success of The Shortcut might explain why Sandler is sticking with comedy.