10 Actors Who Appeared In Star Wars And Doctor Who
Darth Vader, Boba Fett, and those other Star Wars players who've time-travelled to the Whoniverse.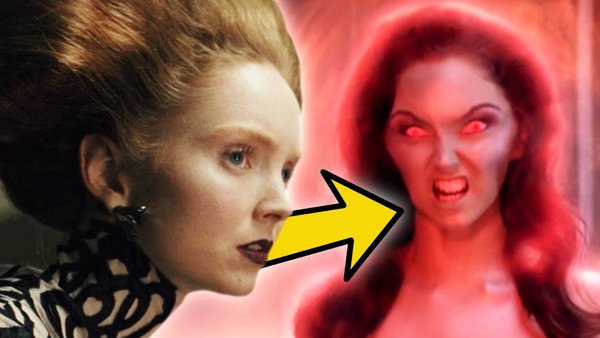 Despite very much being a Hollywood operation, some of the best acting talent in the Star Wars galaxy has been plucked from British waters.
From Peter Cushing, Ian McDiarmid, and Alec Guinness in the original trilogy, to Ewan McGregor in the prequels and Daisy Ridley in the sequels, the list goes on and on, and with so many Star Wars actors coming from jolly old England (and its surrounding territories), it's no surprise that there's been a ton of crossover with Britain's most famous, longest-running sci-fi export: Doctor Who.
Doctor Who started in 1963, when Star Wars wasn't even a twinkle in George Lucas' eyes. The show's longevity and success means that its actors often go on to appear in other, more high-profile projects, with the Whoniverse acting as something of a launching pad for UK talent with silver screen aspirations.
It can also go the other way too, with several Star Wars icons having swapped lightsabers for sonic screwdrivers over the years. If you're good at fighting aliens in a galaxy far, far away, you're probably going to fare quite well on one of the Doctor's crazy adventures too - and these ten actors proved just that.
10. Felicity Jones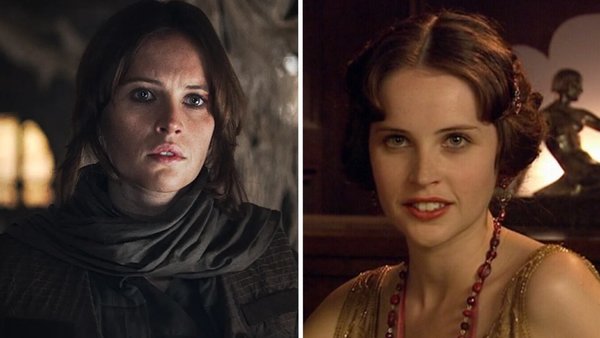 Oscar-nominee Felicity Jones tends to shy away from huge blockbuster flicks like Star Wars, largely opting for meatier dramatic roles in films like The Theory of Everything, A Monster Calls, and On the Basis of Sex.
However, in 2016, she dipped her toes in the genre pool in a major way, delivering a solid performance as the tough-as-nails Jyn Erso in Rogue One: A Star Wars Story. Considering that Jyn was obliterated by the Death Star at the end of that movie, Jones' first Star Wars feature was also probably her last - although considering that fellow deceased Rebel Cassian Andor is getting his own show later this year, perhaps we'll see Jones reprise her role in a similar Disney Plus prequel one day.
Her Whoniverse character fared much better, with Jones starring as cockney jewel thief Ada Mullins in the 2008 episode The Unicorn and the Wasp, opposite David Tennant's Tenth Doctor and Catherine Tate as his companion, Donna Noble.
Initially going by the name Robina Redmond in order to mask her real identity, Mullins was one of the suspects in the murder of Professor Peach, but was ultimately cleared when the true culprit was uncovered by the Doctor and Agatha Christie: a giant, alien wasp. Yeah. It's Doctor Who, just go with it.