10 Actors Who Appeared On Star Trek In Unusual Ways
A surprising number of famous faces have appeared on Star Trek. Technically.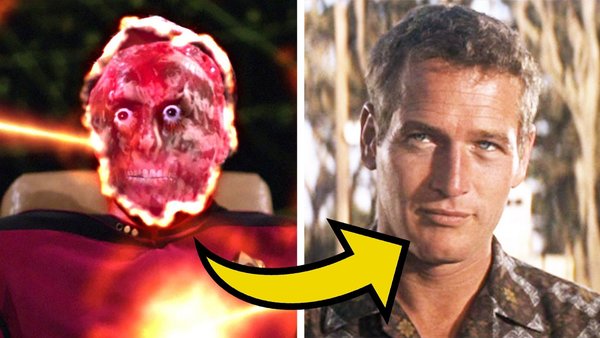 Star Trek has never been shy about inviting celebrities to appear on-screen. If anything, the franchise can benefit from a host of well-known names in their credits, as it brings a certain audience to the show each time.
That said, this is not a list that features Benedict Cumberbatch, Kirsten Dunst, or Dwayne Johnson, as each of those entries belonged on a different list of famous guest stars.
This article isn't concerned with the actors who were cast in supporting roles in the straightforward way of doing things.
What this article is concerned with those who found their way to the Final Frontier in a slightly odder fashion, whether by cameo, by familial connection, by voice, or by allusion.
Here's the twist: not every entry here has to have their face seen. In fact, not every entry here has to have their voice heard - they just have to have made it into Star Trek in a less than conventional manner...
10. Christian Slater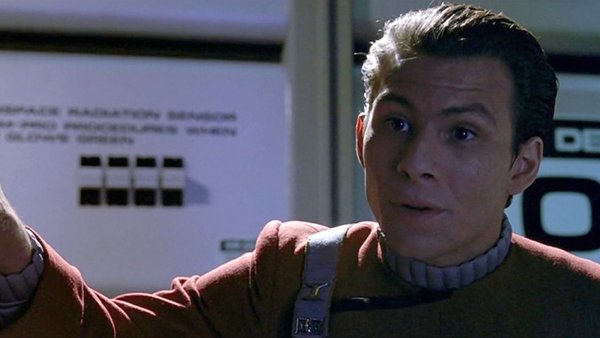 Christian Slater was, in 1990, a major Hollywood star, so he could generally have had his pick of whatever project he wanted to do. When Star Trek VI: The Undiscovered Country came along, he had the unique honour of being able to say 'My Mom got me the part.'
Mary Slater was the casting director for the film and when a scene came that required Captain Sulu to be informed of a communique from Starfleet, she quickly got her son fitted for a monster maroon Starfleet uniform and slotted him into the role.
On paper, it's a lot of dialogue for a stand-and-deliver character, which is part of the charm. Plus, seeing George Takei snap at Slater was a hoot as well, as Slater probably was making more money per movie than Takei did for the entirety of the Original Series' run.
Either way, this is a fine example of a Trek fan using a little bit of clout and some very well placed connections to get a part in a film - a larger part in fact than the world's richest man could claim.