10 Actors Who Confirmed They Were Almost Batman
9. Ethan Hawke - Batman Forever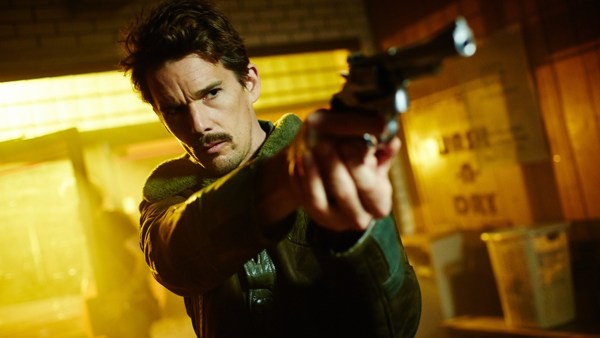 After Michael Keaton played Batman in two movies, he chose not to reprise the role for a third, and so, the decision was made to recast the part for 1995's Batman Forever.
Eventually, Val Kilmer landed the coveted gig, but before he was locked in, Warner Bros. pursued several other actors, including a young Ethan Hawke.
According to the actor, he turned the role down because he didn't want to be known as Batman for the rest of his life, but he also acknowledged that accepting the job would've been better for his career, and would've afforded him more opportunities:
"This was after Tim Burton's [Batman films], before the bad period. I just didn't want to go to the [New York] Knicks game and have everybody go, 'Wow, you were a great Batman!' That wasn't my f**king goal in life. Now I wish I'd done it, because I could have used it to do other things."
Interestingly, Batman Forever wouldn't be the last time that Hawke's name cropped up in connection with Batman. In the mid-2010s, there was an unfounded and probably untrue rumour that he was being considered to play an older Batman in Batman V Superman: Dawn of Justice, before Ben Affleck was ultimately cast.