10 Actors Who Confirmed They Were Almost Batman
8. William Baldwin - Batman & Robin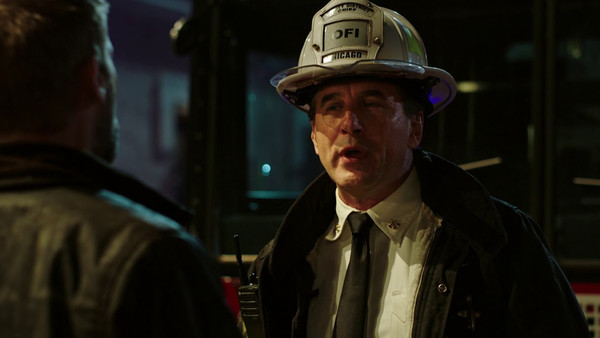 This one will make you feel really sorry for William Baldwin, so be warned.
When Val Kilmer's Batman tenure started and ended with a single movie, the issue of recasting the role was yet again on the table. While George Clooney eventually won the part - before going on to star in the dreadful Batman & Robin - director Joel Schumacher originally had someone completely different in mind: William Baldwin.
Baldwin was actually Schumacher's number one choice for the role, and in a 2009 interview, the actor described how frustratingly close he got to joining the exclusive live-action Batman club - not just once, but twice, only a few years apart.
He also talked about how Daniel Day Lewis and Ralph Fiennes were involved at certain points, although, from the sounds of it, Baldwin came closer then either one of them:
"I was one of Joel Schumacher's top choices when Val Kilmer wound up playing Batman. Tim Burton and Michael Keaton had left, so Joel had the luxury of replacing Michael Keaton and he told me that his four choices - which was an eclectic, diverse array - were Daniel Day Lewis, Ralph Fiennes, Val Kilmer, and me. The next time, when George Clooney did it, [Schumacher] said, 'You were on my original short list with those other three actors, but the studio went with Val and this time I'd like to go with you.' And that Friday afternoon, I thought I was playing Batman - and then Monday morning, the headlines in the trades said that George Clooney had gotten the part. So apparently, I did actually come very close."
Possibly the only thing worse than not playing Batman is thinking that you're going to be playing Batman... and then not playing Batman. Poor guy.