10 Actors Who Could Play Superman If Henry Cavill Leaves
Contenders for the cape.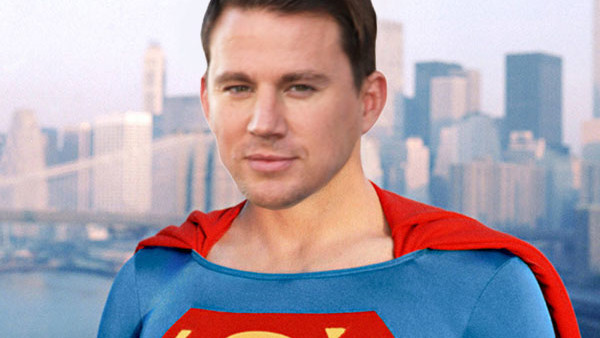 Nobody outside of the Warner Bros circle knows what changes are on the horizon for the series unofficially known as the DC Extended Universe, but after Justice League's critical and commercial underperformance, you can bet they'll be sweeping ones.
With Wonder Woman remaining its only undisputed hit in five attempts, course correction is needed, and the recent appointment of Walter Hamada as the studio's new head suggests a shake-up may be imminent.
Ben Affleck's role as the DCEU's Caped Crusader has always been shrouded by uncertainty, and following reports that Matt Reeves is keen to recast the part for The Batman, a high-profile departure could be on the cards, sooner rather than later.
Affleck isn't the only DCEU star who may not be part of the franchise for much longer. Word has it that Henry Cavill is contracted to play Superman in just one more movie, which will likely be the unannounced Man of Steel sequel.
Warner, of course, could always hand him a new deal, but given that big changes are expected in the DCEU, recasting the iconic role isn't out of the question.
No doubt Superman will be the most sought-after part in Hollywood should the role become vacant, and there are some eye-catching top candidates who could fill it.
10. Matthew Goode
After Warner Bros unveiled Henry Cavill as its new Superman back in 2011, two years before Man of Steel hit theatres, reports emerged that he edged out Watchman and The Crown star Matthew Goode to secure the role.
Goode is said to have been the studio's back-up option, which means there's a possibility they'll give him another shot. Somebody clearly liked what they saw in the audition process, so why wouldn't they reconsider him if the role became vacant?
The Briton has the right credentials to play the Man of Steel, having previously impressed as Ozymandias in Watchmen. Obviously, Adrian Veidt and Supes are character with few similarities, but it's all DC Comics experience.
Place a pair of spectacles on him and Goode is a bona fide Clark Kent, and he could be an equally convincing Superman after some bulking up.