10 Actors Who Gave The Best Performance Of Their Careers In 2020
5. Delroy Lindo - Da 5 Bloods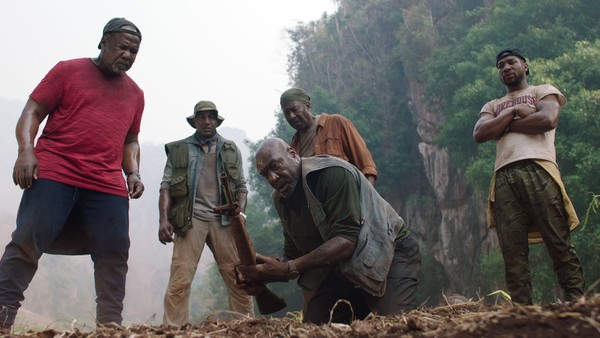 It's not just Boseman who gives it his all in Da 5 Bloods. Part of the reason why the movie works so well is that every actor on screen is totally committed to selling the audience on why their mission is so important. But if there's another member of the cast who has to be specifically singled out, it's Delroy Lindo.
Lindo's character, Paul, is by far the most traumatised out of the old squad from his experiences in Vietnam. He is aggressively paranoid and eventually begins rambling to himself as he marches through the jungle away from the group and towards the treasure that he thinks will bring him salvation.
Lindo stares right down the camera as he delivers these quietly unhinged declarations and expertly pulls the audience into his own complex little world.
It's not easy to make a character who could be pretty unlikable compelling to watch. But Lindo forces us to sympathise with a person who is undoubtedly suffering from some debilitating after effects in the wake of a life-changing war.