10 Actors Who Hated Working On James Bond Movies
9. Caroline Cossey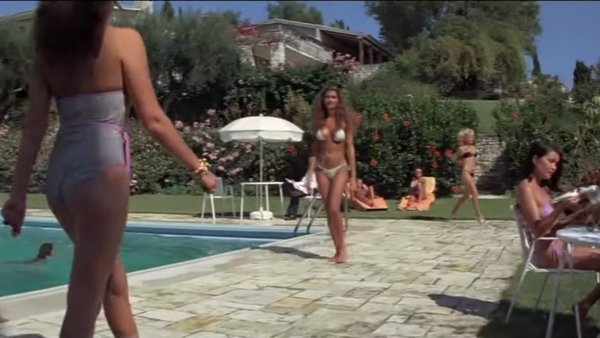 Caroline Cossey's career in the Bond movies wasn't the most outlandish, but it was very well known, and it not only destroyed Caroline's career, but it destroyed her life as well.

Caroline Cossey was the first Transgender model to star in a Bond film when she was cast as an uncredited extra in 1981's For Your Eyes Only. Before then, she had modelled for The Sun and Playboy under the name 'Tula'.
However, because of the 'Bond Girl' phenomenon that surrounded the franchise, when the British tabloid press got wind of the fact that Caroline Cossey was born as a man, they pulled no punches in outing the poor woman to a very conservative society. The News Of the World even ran with a headline that read "James Bond Girl Was A Boy", despite the fact that Caroline Cossey didn't even play the 'Bond Girl' of For Your Eyes Only, leading to harassment from fans and non-fans alike.
The whole affair made Cossey depressed and suicidal, and she walked away from the limelight for nearly 10 years. However, Caroline Cossey returned to modelling in 1990 after giving it up in 1986, and has written two autobiographies about her experiences. Cossey is currently enjoying her life with her husband despite what happened in the 80s thanks to a James Bond film and a very vocal tabloid press.