10 Actors Who Openly Hated Working With Their Directors
9. Edward Norton Vs. Tony Kaye - American History X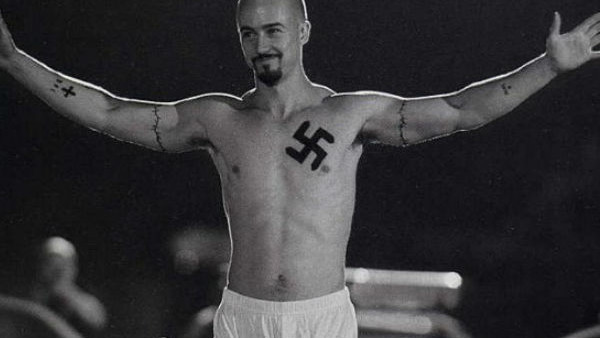 Edward Norton is one of those actors who throws everything into his roles, and he's got a well-deserved reputation for being a perfectionist.
Tony Kaye, meanwhile, seemed to be on a path of self-destruction, and claimed to have phoned in much of his duties. Obviously, this didn't sit well with notorious perfectionist Norton, and while most people would just focus on their job, Norton is not most people. After shooting finished he tried- and eventually succeeded- to usurp creative control of the editing process, eventually getting the final cut after Kaye's second version was rejected.
To his credit, American History X is one of the greatest films most people won't ever want to see again, but you know who didn't agree? Tony Kaye, who disowned the film and even tried to have Alan Smithee (A Hollywood pseudonym used when a Director doesn't believe he had sufficient creative control) credited in his stead.
Usually, this is used on notoriously terrible films, so when it's used on a critical darling and Oscar nominee you know the Director had some serious gripes with the finished product.